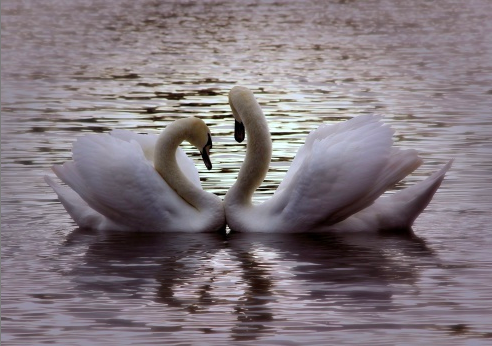 by Colleen Lanier
I climbed out of my car and headed for the entrance to the skilled nursing facility, donning the bright blue vest that identified me as a volunteer for hospice. I signed in at the front desk and walked down the hallway, hoping I would get to visit with all five of my assigned people. That would be a first, because as anyone who has visited a less-than-stellar nursing home knows, sleeping seems to be one of the most common daily activities.
It was not unusual for all of my men and women to be sleeping, so I had developed a routine for my weekly two-hour visits. If my first person was asleep, I would move on to the next, continuing my rounds until I found someone awake. If everyone was asleep, I would just sit by each person's bed for 15-20 minutes, so if they did happen to wake up, they would not be alone.
On my way to the fifth room, I had yet to make eye contact with anyone. Martha was asleep in her lounge chair, Clive was snoring, Mary was buried under a pile of blankets, and Frances was so still I actually tiptoed up to her bedside to make sure she was breathing. Last stop on my tour that morning was Joseph, a 92-year-old African American gentleman with Alzheimer's disease whom I'd been visiting for almost four months. I had never seen him awake, and was pretty sure he was completely unaware of the accumulated hours I had spent in the red vinyl chair next to his bed. As I expected, he was sound asleep, so I started my circuit again, returning to Martha's room.
As volunteers, we were not allowed to wake people up, and no matter what time I visited, the results were about the same. An hour later, I had spent time in four uncomfortable chairs watching people sleep, and found myself wondering what value my visits had. My sentiments seemed to be reflected in the eyes of other visitors who were spending time watching their loved one sleep. It was more than a little depressing.
Joseph was sleeping quietly when I entered his room again, sat down and reached into my flowered tote bag for something to read. I generally offered to read to the people I visited, and my bag was stuffed with everything from the Bible to Popular Mechanics. I was a few paragraphs into an article in Southern Living when he stirred.
I looked up and found myself face to face with a huge smile that reached into a pair of beautiful dark brown eyes. He reached out to me, and I offered my hand as I opened my mouth to introduce myself. I didn't get the chance.
Joseph grabbed my wrist and pulled my hand to his cheek, leaning into my palm and beaming. "Where have you been, Rosie? I missed you. Where have you been?"
My name, of course, isn't Rosie, but I knew who she was. My patient information sheet had noted that Rosie, Joseph's wife of more than 60 years, had passed away shortly before he moved into the nursing home. They had been active in their church, and her service had been held in the same church where they were married. Inexplicably, as he looked into my blue eyes and held my pale white hand, he saw the love of his life. I wasn't going to take that away from him, so I smiled back and answered.
"I'm sorry I was gone so long. I missed you, too."
"I am so happy to see you, sweet Rosie. You know how much I love you? You are my one and only love." He was holding my hand between both of his, and the love shining out of his eyes was a sight I will never forget.
"For 60 years," I said. "Not many people have such a happy life. We were blessed."
"Blessed indeed," he agreed. "I still can't believe you picked me. I am a lucky man."
"You are a good man, Joseph. Any woman would have been lucky to share a life with you."
"My Rosie." He was smiling, content, and I hoped the moment would last. I didn't want him to realize that he was talking to a stranger, and was thankful I had been given the advice to meet a person with Alzheimer's wherever they were without correcting them. Had I told him I was a hospice volunteer named Colleen, I would have robbed both of us of a few precious moments.
"I have my Bible with me. Since we missed church, would you like me to read a little?"
Joseph nodded. "That would be nice. I may just close my eyes for a bit."
I chose one of my favorite verses in 1st Corinthians. "Love is patient, love is kind. It does not envy, it does not boast, it is not proud. It is not rude, it is not self-seeking, it is not easily angered, it keeps no record of wrongs. Love does not delight in evil but rejoices with the truth. It always protects, always trusts, always hopes, always perseveres. Love never fails . . ."
When I finished the passage, his grip had loosened and he was fast asleep, a faint smile on his face. I waited a few minutes, slipped out of his room and made my way down the dingy grey hallway.
I didn't know it at the time, but that would be the last time I ever saw Joseph. Four days later my volunteer coordinator called to let me know he died peacefully in the night. I believe he and Rosie are together again, and feel privileged I was able to give him a few moments of happiness. And in those few minutes he gave me something precious in return. Hope. He reminded me that even in the most dismal of times, when Alzheimer's has seemingly taken everything away, the possibility of something miraculous remains. Sometimes, just sometimes, love wins.
Colleen Lanier is a registered nurse with a private consulting firm, and the author of Miles from Home and The Scenic Route. Both books are available at colleenlanier.com.