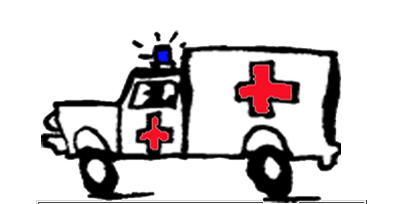 by Joan Blumenfeld, MS, LPC
The woman fell on the pavement in front of CVS.  She fell hard, broke her glasses, bloodied her nose, and was too dazed to get up.  A crowd quickly gathered as the medic from the CVS Minute Clinic arrived on the scene.  Someone used a cell phone to call the woman's husband to come get her.  He pulled up just as I was entering the store.
The incident gave me pause.  My imagination started to run wild, causing my anxiety level to soar.  I live alone; my life companion died several years ago.  My three grown children live hours or days away.  My friends have either gone south for the winter or are ill.   What if that had been me?  Who would the medic contact?  Who would be with me for hours in the ER and arrange for my care afterward?  This was a wake-up call that clearly required action!
The very next day I called my friend Sharon, a respected colleague of mine, and asked her to be my personal Geriatric Care Manager and advocate.  I am happy to  report that Sharon agreed to be available to orchestrate and supervise my care if I could not do it for myself.
Over a soup and salad lunch we created a plan to be implemented in the event of a medical emergency.  I put a card in my wallet with contact numbers for Sharon, my daughters, and my dog's pet sitter.  I emailed Sharon a list of information she needed to have in hand, including:
My daughters' cell phones
The name and phone number of my primary care doctor
The pet sitter's cell phone
The emergency number for the leasing office in my apartment complex and written permission to enter my apartment
Contact numbers for two friends who live in my building
A copy of my long-term care insurance policy
A copy of my advance directives
The location of my personal and business files, mail box and key
The name and number of a colleague to cover my practice if I am incapacitated
With all that in place, I felt a sigh of relief.  I was no longer so fearful that I might one day be the woman lying on the pavement in front of CVS with no one to come and get me.
Final pearl of wisdom:  You need a medical emergency plan for yourself, especially if you live alone.  Put it in writing.  Give it to the person or the people you want to watch over you.
Joan Blumenfeld is a Geriatric Care Manager based in Fairfield County, Connecticut. For information visit her web site joanblumenfeld.com. © 2010 Joan Blumenfeld