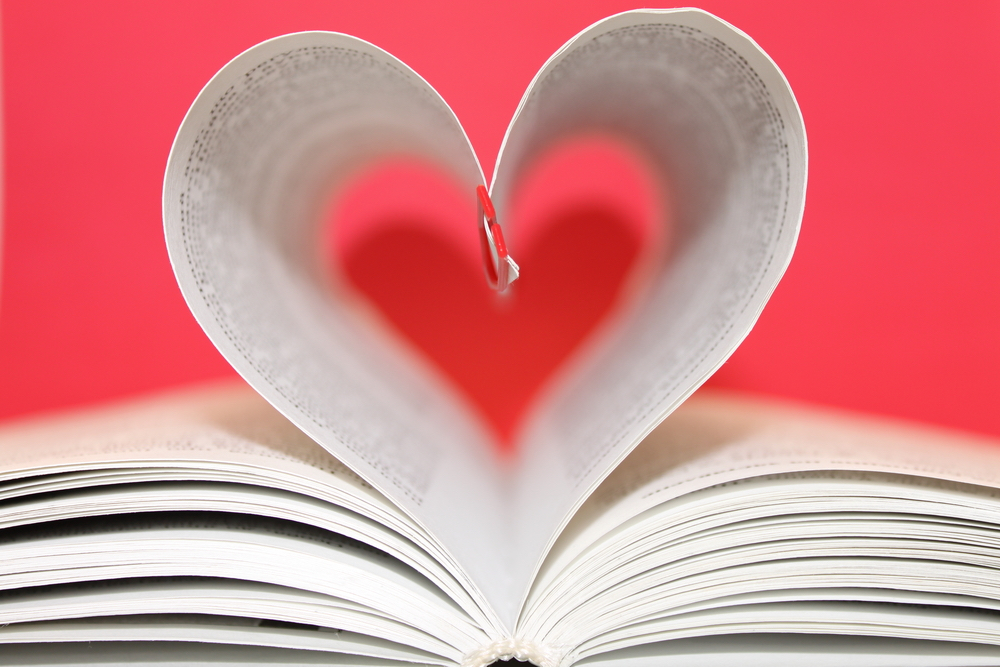 by Karen Keller Capuciati
Getting engrossed in a book or a movie can offer a pleasant escape from our daily routine. But for those of us caring for another person, enjoying a book or movie seems like a luxury we just don't have time for. It's critically important, though, to find time for ourselves as well — and many times we can gain more than just a break from caregiving by listening to a story someone else wants to tell.
Sometimes a well-told story can bring us a smile, or a new perspective, or inspire us in a way we couldn't have anticipated. And, honestly, even a good sitcom has the power to turn my mood around.
Over the past four years, In Care of Dad has published many helpful accounts and advisements from the health professionals at Family Centers in Fairfield County, CT, on combating caregiver and grief-related isolation. So we asked them to share some of the titles they might pass on as recommendations to their clients.
From that list: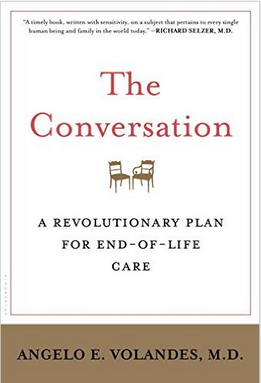 "The Conversation" by Angelo Volandes — This is an accessible guide to the stressful end-of-life communications with loved ones. It offers tremendously valuable advice to those of us taking care of aging parents and, ultimately, to us all. Death is never an easy topic to discuss on a personal level. In fact, many people avoid talking about it altogether, particularly when a loved one's death is imminent. However, given that we cannot opt out of the event itself, being empowered to discuss death helps families when the unavoidable time comes. Volandes's book is a truly valuable asset for having this important discussion.
— Amanda Geffner, MSW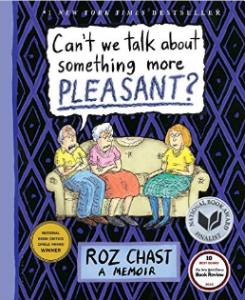 "Can't We Talk About Something More Pleasant: A Memoir" by Roz Chast — Written by a cartoonist from The New Yorker, this graphic novel's quirky sketches complement the bravely honest narrative about facing the slow decline and death of the author's parents. Chast brings an element of humanity that makes the sadness of caring for an aging loved one bearable. This book can be read in one sitting, but the message will stay with you for a long time.
— Deborah Bader, MSW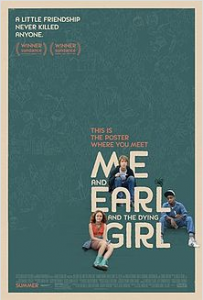 "Me, Earl and the Dying Girl" — This is a beautiful, non-sentimental comedy-drama directed by Alfonso Gomez-Rejon and based on Jesse Andrews' 2012 novel of the same name, which premiered at the 2015 Sundance Film Festival. The film is about adolescents coming of age in the context of a classmate's stage 4 leukemia. The growing relationship between a sensitive, quirky, smart but awkward high-school student and the sick girl with whom his mother has pushed him to spend time is portrayed with insight and wit. The film weaves in clever home movies made by the boy and his one other friend. The pain of both living and dying are explored with honesty and creativity. Sad, enjoyable and mournful, the film is a life-affirming experience.
— Amanda Geffner, MSW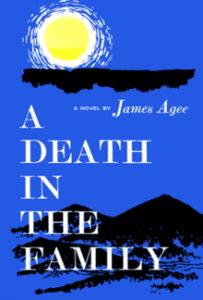 "A Death in the Family" by James Agee — Published two years after Agee's death in 1955, this autobiographical novel, set in Knoxville, TN, details the events in Agee's life when he was very young and his father went out of town to visit his own father who had suffered a heart attack. On his return trip to Knoxville, Agee's father was killed in a car accident. Though the book is intense at some points, it is deeply comforting to know that someone has been able to articulate the complicated feelings of loss. I lost my father in an accident in 1953, and read this book years later. I think the novel is helpful when you have to deal with the sudden death of a young person. Agee knows that there are no answers to all the questions in your head. It will make you sad and yet it will also comfort you. You'll know that you're not alone.
— Deborah Bader, MSW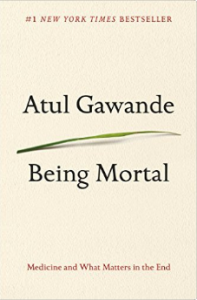 "Being Mortal: Medicine and What Matters in the End" by Atul Gawande — This is a personal meditation on how we can better live with age-related frailty, serious illness and approaching death. Gawande, a surgeon and a writer for The New Yorker, suggests, "that members of the medial profession, himself included, have been wrong about what their job is. Rather than ensuring health and survival, it is 'to enable well-being.'" The value of this book is its emphasis on living and quality of life as opposed to survival and the curing of disease.
— Amanda Geffner, MSW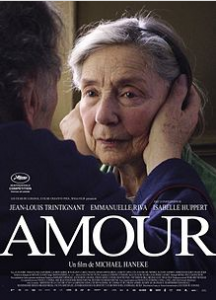 "Amour" — This Academy-Award-winning French film is about a husband who takes care of his wife after she suffers a debilitating stroke. It is a very sad but realistic depiction of what it's like to be a caregiver of a loved one affected by a serious illness. The film takes a close look at the enormous amount of love, patience and dedication that goes into a being a caregiver, while depicting the emotional weight associated with the end-of-life journey. More than anything, this film can be validating, especially because caregivers often feel overwhelmed and not understood by those who have no idea about what it's like day in and day out to be faced with the onerous challenge of taking care of a loved one whose health continues to degenerate.
— Eluisa Brunetto, LCSW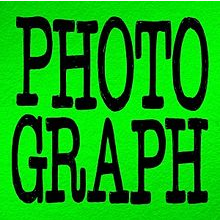 "Photograph" — Ed Sheeran's new single and accompanying YouTube video provides a lingering, comforting melody and sentiment. The simple song shows us all that, regardless of our personalities, jobs and backgrounds, there's one true constant in this life:  to be loved and give love. Love and constancy is its primary theme. "Loving can hurt" yet it's "the only thing" the singer knows, and "the only thing we take with us when we die." It's a simple yet strong message about young and enduring love, the importance of memory, and the need we all have to be held, kept, loved and remembered. Both sad and soothing.
— Amanda Geffner, MSW
If you are not able to participate in therapy or support groups, allow yourself to be inspired by other artists who are willing to tell their stories in song, or on the page, or on the screen. Call it "homework" or "part of your job," but schedule time to nurture yourself. You are worth it, and the person you are caring for will be better for it, too.
Karen Keller Capuciati is the Co-Founder of In Care of Dad.