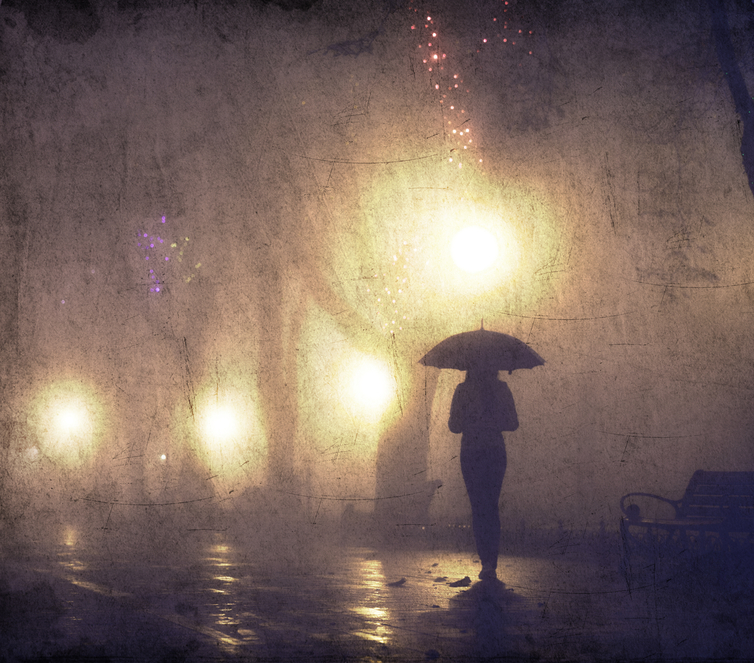 by Linda Weatherseed, LMSW
It was a year after her husband's death when my dear friend Mary confessed that she felt totally worn out, lackluster and disinterested in everything.  "I don't know who I am anymore," she said to me. "I feel so empty."
Mary's husband, John, had been her college sweetheart. After graduation, they both got jobs in New York in the advertising field. Aside from their work, they had many interests in common, including hiking, travel and the theater. Four years after meeting, they married, and in five years time their son Brian was born.
Mary initially cut down on her work hours to stay home with Brian, and eventually she gave up work altogether to be a full-time mom. John was a devoted husband and father who couldn't wait to get home at the end of the day to see his family. Mary was the kind of wife and mother who worked tirelessly to give her family a secure and happy environment. John and Brian were the absolute center of her world.
Then, at the age of 47, after 21 years of marriage, John started to feel unusually fatigued. At first he thought he'd just been working too hard, but a series of blood tests revealed the awful truth: John had cancer. Brian was 16 at this time, a high-school junior. After the initial shock of the diagnosis, Mary and John, always optimistic, decided they simply had to do everything possible to combat the cancer and pray for the best. Unfortunately, after a two-year battle with the illness, John died at home with his beloved Mary and son Brian by his side.
For so many years, Mary's identity had been a product of her daily focus as wife and mother. But now with John gone, and Brian off at college, Mary felt absolutely lost. So many caregivers struggle to find purpose after the loss of a loved one. Not only are they grieving and desperately missing the person who's passed on, but other factors crop up as well, depending mostly on the nature of the relationship. Mary, for example, had to learn to manage the household finances, an area that John used to oversee. Also, a bereaved spouse may have devoted years to caring for their loved one and, in the process, let lapse many of their own interests, hobbies and friendships. That was the case with Mary.
I urged her to seek counseling, and there she learned that beginning to rebuild a life for herself didn't mean that she had to relinquish her identity as wife and mother. That would always be an important part of who she is.
In therapy, Mary talked about her loss, and what was important to her. Over time, she began to rediscover herself and gradually came to realize that the world still offered joy and promise. With the help of her friends and her therapist, Mary found she could reach out and avail herself of many such interests and attractions.
Some good ways to start rebuilding your life are:
Renewing old friendships
Volunteering in a field that makes you feel good and productive
Taking up that hobby you always thought about but never engaged
Joining a book club (and actually doing the reading)
Getting active in a faith group at your church or temple
Doing something self-nurturing, such as yoga or meditation
Finding and joining a support group for spousal loss
Of course, every individual moves forward at their own pace, and there is no wrong or right way to start picking up the pieces.  "I am learning to just take one day at a time," Mary confided, "not to expect too much of myself and to remember to reach out to family and friends on days when things are particularly tough."
Linda Weatherseed is the coordinator of The Den for Grieving Kids, a Family Centers program offering bereavement support to children and families living in Fairfield County, CT.  For information, call 203-869-4848 or visit www.familycenters.org.