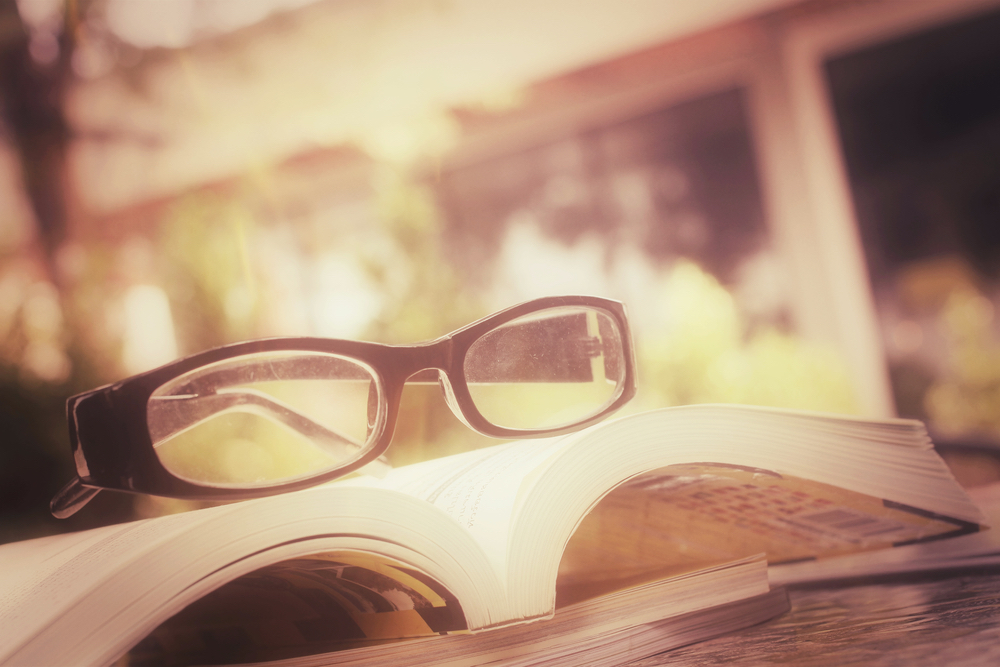 by James McGinn, LPC, NCC
"My mom had always been fiercely independent and self-sufficient all of her life," said Deborah, who, like many of my clients, was struggling with the increasing dependence of her elderly parent. Deborah's mom, Helen, had been a proofreader for Springfield's Republican newspaper for decades. Although her retirement in 1986 was bittersweet, Helen was at least partially comforted by her lifelong passion for reading, which brought her to the local library several times each week. As Helen grew older and less mobile, her library sojourns became less frequent, but, fortunately, the librarian with whom she'd built a friendship would drop books off at Helen's home on her way to or from work.
Sometime around the year 2000, when Helen was in her early 70s, she began to experience distortions in her vision that was eventually diagnosed as macular degeneration, a progressive worsening of the eyesight due to retinal damage that accompanies old age. Macular degeneration can be slowed with vitamins and supplements but has no medical or surgical cure — blindness is the unfortunate prognosis. It's a disease that regularly impacts millions of people around the world, but it hit Helen particularly hard. Reading had always been her refuge: she'd been able to compensate for the deterioration of other abilities and functions by maintaining an active mind through her love of books, as well as by completing the crossword puzzles in the newspaper everyday. Now, however, with her sight degrading, Helen was at a loss as to how she would cope with her steadily increasing limitations and maintain what little independence she had left.
Deborah had been an active support for her mom for some time, assisting her with errands and transportation needs, but she decided it was time to take on more responsibility for Helen's daily care. While the obvious solution in cases like this is for the child, or children, to step in as the primary caregiver, it's a complex and stressful arrangement to say the least. In addition to handling a multitude of duties on behalf of an aging loved one, a caregiver must also contend with the reversal of the parent-child dynamic, as well as the parent's emotional response to losing their independence and stature. In other words, aside from supervising Helen's finances, medical treatment, and daily routine, Deborah also had to face Helen's injured psyche, which the older woman often expressed as criticism and displeasure with her daughter's decisions.
Although Deborah surely found comfort in knowing that her mother was safe and taken care of, she was regularly subjected to emotional torment through their interactions. And this only exacerbated the mounting pressure Deborah felt in balancing the responsibilities of her own life with her mother's. While surrounded and supported by both her husband and son, Deborah felt the burden of being solely responsible for her mother's care. She consequently adopted a mindset of having to prove to everyone that she could manage it all successfully.
Deborah finally reached her limit about six months into her stint as primary caregiver for her mother, who was now 92 years old. Deborah had noticed that she was frequently skipping meals and unable to get a good night's sleep. Her active mind was now swirling chaotically and keeping her up at all hours. She had clearly run herself down and she felt enervated throughout the day as a result. She tried to shrug it off and keep moving forward, but those around her noticed changes in her personality and behavior. To friends, Deborah often seemed down, distant or distracted, while, to her husband and son, she seemed irritable and prone to outbursts. Deborah was eventually forced to recognize that these relationships — the fundamental emotional bonds in her life — were becoming strained and less pleasurable, so she decided to get help.
She began by asking her husband and son to assist her with more of her mother's daily needs, while she sought out local agencies and healthcare providers that might better assist her with her mother's medical requirements. Most importantly, though, Deborah sought emotional reinforcement in the form of both individual psychotherapy and a support group for caregivers. The individual psychotherapy provided her a platform to process the emotional and psychological impact of her mother's harassing behavior, while the support group allowed her to identify with others in similar situations, helping her understand that she wasn't going through this painful situation all by herself.
Through her therapy Deborah learned new insights about herself and the situation, ideas that helped to reduce pressures and anxieties, as well as set more practical, manageable goals. She learned that, while her aim to be the perfect daughter and caretaker was honorable, it wasn't realistic. She had to accept, as all people do, that she had limitations, which meant at times she'd need help from others or that things wouldn't go as expected, and that it wasn't a judgment of her competence, effort or character — just the reality of life. Deborah also learned to empathize more with her mother's situation, which reduced the resentment she felt about Helen's angry behavior. Most importantly, though, Deborah learned that she needed to take time for herself, a lesson that can't be emphasized enough for struggling caregivers. If you never take time for yourself, and instead allow yourself to get run down and bitter, you're not going to be much help to anyone else, no matter how much you love them.
When we're charged with another's care, we often sacrifice too much and neglect our own needs and welfare. I regularly explain to clients that, in order for us to be most present, accessible and helpful to others, we need to be as healthy and secure as we can possibly be. Therefore, asserting and maintaining realistic boundaries while tending to our own self-care is critical in caregiving for others. Whether it's identifying agencies or providers who can assist with an elder's care, leaning on personal supports for additional help, or ensuring one's own health through proper diet, exercise, pleasurable activities and staying connected to others, we must make sure that we take care of ourselves while simultaneously taking care of others. Otherwise, we may be setting ourselves up to do more harm than good.
James McGinn, LPC, NCC, is a licensed social worker with Family Centers, serving Greenwich, Stamford, Darien, New Canaan, CT, and Westchester County, NY. Family Centers is a United Way, New Canaan Community Foundation and Community Fund of Darien partner agency that offers counseling and support programs for children, adults and families. For more information, call 203-869-4848 or visit www.familycenters.org.