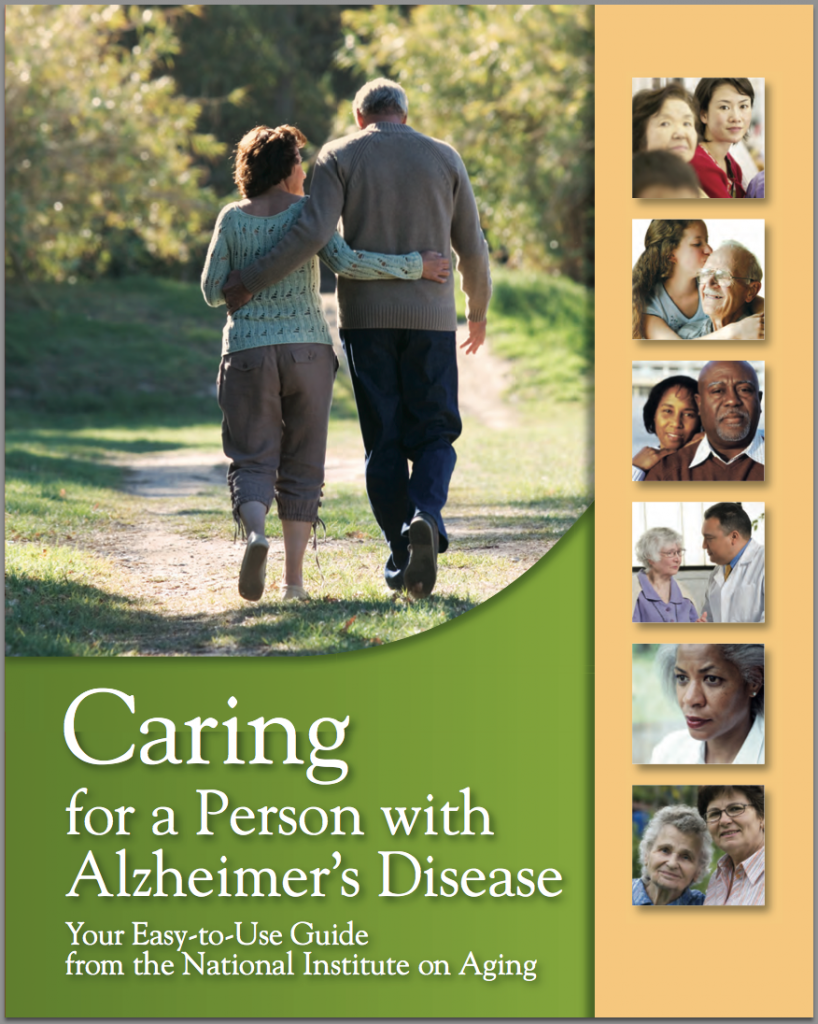 by Joan Blumenfeld, MS, LPC
Americans of all political stripes seem able to agree on one thing:  we are fed up with the stumbling economy and the mean-spirited gridlock in Washington.  But sometimes our government actually gets things right!  Case in point:  the Government Printing Office, in conjunction with both the National Institutes of Health and the National Institute on Aging, has published an outstanding guide for people who are giving care to persons with Alzheimer's disease (AD).  It's a gem and it's free!
The title, Caring for a Person with Alzheimer's Disease — Your Easy-to-Use Guide from the National Institute on Aging, is deceptively simple but the information inside has depth, breadth and a clarity I have seldom found in similar publications.  This booklet is full of workable ideas for handling the multiple problems presented by caring for someone with AD and solid explanations of problematic behaviors and their causes.  The whole thing is written in simple English without being patronizing or using medical jargon or psychobabble.
It really is an easy-to-use guide that takes into consideration the decline and changes in the person with AD as well as the concerns and needs of the caregiver.  It addresses all issues associated with AD: medical, social, legal, financial, practical and emotional.
Specific steps to make life with a person with AD a little easier are offered, such as how to handle visitors and what to do on holidays.  Tips on how to smooth the way for daily personal care, like dressing and bathing, are also outlined.  All suggestions are underscored with explanations that illuminate the progress of the disease and the effect it may have on family members, especially the primary caregiver.
A sample of chapter headings illustrates the scope of this handy, 136-page booklet:  Stages of AD and What They Mean; Helping Family Members and Others Understand AD; Medicines to Treat AD Symptoms and Behaviors; Planning Ahead — Health, Legal and Financial Issues; and much more.
Pearl of wisdom:  Order this guide for yourself, your family and your friends right away!  Refer to it early and often.  For free copies, contact the Alzheimer's Disease Education and Referral (ADEAR) Center at 1-800-438-4380 or www.nia.nih.gov/Alzheimers.  The NIH publication number is 09-6173, March 2010.
Joan Blumenfeld is a Geriatric Care Manager in private practice in Fairfield County, CT.  For information, visit www.joanblumenfeld.com. © Joan Blumenfeld 2012.
Tags: caregiving for Alzheimer's, helpful tips for Alzheimer's care, Resources for Alzheimer's