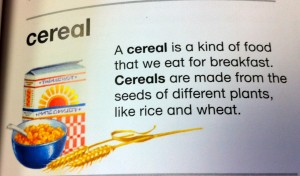 by Kim Keller
Imagine waking up one day and not being able to read.  It's a frightening thought, right?  Add not being able to speak with ease, and you start to get a sense of what stroke victims routinely face, the ones who are lucky enough to survive the initial brain attack.
That's what happened to my mom.  In September 2009, she had a stroke that left her aphasic, which is defined as "a partial or total loss of the ability to articulate ideas or comprehend written or spoken languages."  In short, Mom's ability to communicate had been hugely damaged.
We could see it right away, in the immediate aftermath of her stroke.  Mom was having trouble finding her words, nouns in particular.  It was both frightening and frustrating for everyone involved, especially her, of course. But it was several days before we realized that Mom wasn't just going to snap out of it, like an amnesiac cured by a second bump on the head.  We finally came to accept that Mom would have to relearn how to read and write.
Continue Reading