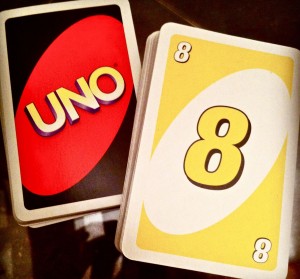 by Kim Keller
Mary Clare and Marti remember how much their mom Alice loved to play games. Card games, board games, games of strategy, games of luck, Alice was always an eager participant.
The two daughters remember their mom playing bridge for years and years. Indeed, Alice was a member of two different bridge clubs, one with her friends and another with the ladies from her church, and each group would meet one night a month in each others' homes, pair off into partners and then bid, pass, double and redouble.
Alice enjoyed playing bridge so much that it must have been terribly painful for her to realize she could no longer manage the tricky game. Alice, you see, had Alzheimer's disease. She was 82 years old when she was diagnosed. Naturally, and yet horribly, as Alice's disease progressed, it took away pieces of her life, bit by bit, and left her with just a shred of her former cognitive abilities.
Back when it was still in the early stages, Mary Clare and Marti asked their mom why she had stopped playing bridge, and Alice explained that the game now frustrated her. Her partners, she fretted, were seriously disadvantaged by teaming up with her because she was having trouble remembering what cards had been played.
If you can conceive how hard it is for a 40-year-old athlete to hang up his spikes, try to imagine how it feels for an 80-year-old to play her last hand of bridge.
Continue Reading