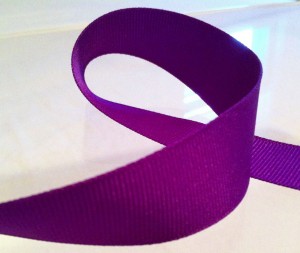 by Karen Keller Capuciati
The Alzheimer's Association is a well-known, go-to resource for families affected by all types of dementia. A national organization now in its 32nd year, with over 70 chapters across the country, the Alzheimer's Association provides an online Research Center, educational services, support groups, message boards, respite care, information on local resources around the country, and a professionally staffed 24/7 phone helpline. The organization's long history of helping families living with Alzheimer's allows them to truly understand the unique and multifaceted challenges that dementia symptoms present. Their familiarity helps them to anticipate the challenges you will likely face as the disease progresses.
A lesser-known feature of the Alzheimer's Association — free but immeasurably valuable — are the in-depth and personalized Care Consultations they offer to help you tackle your individual care needs. Whether you're in early-stage, middle-stage or late-stage caregiving, or if you just got the diagnosis today, the Association's trained consultants can assess your specific situation to help you develop a care plan. Addressing your needs may mean offering strategies to manage behavioral issues, arrange for long-term care that doesn't wear out the primary caregiver, or put plans in motion for probable future needs, like transition to a nursing home or other care facility. This invaluable service ensures that you are prepared, informed and able to provide the best care to your loved one.
Given the progressive nature of the disease, looking to the future is a daunting prospect for most families dealing with dementia. People are rarely eager to jump forward in time to face the enduring struggle that Alzheimer's will most likely become. But Ruth Drew, the Director of Family and Information Services at the national office of the Alzheimer's Association in Chicago, whose late grandfather developed Alzheimer's and gave her firsthand experience with the impact of the disease, offered some compelling reasons to engage a care consultant to work on a plan now rather than later.
"The more you know, the better you can prepare, and the smoother things tend to go," she explained recently over the phone. "You are also more likely to avert a crisis. Developing a care plan early typically provides you with more options. In turn, you have better choices, feel more in control and create less stress."
If nothing else, establishing a connection that allows you to talk to someone who really gets what you're going through can be reason enough to set up a care consultation. With their help, you are no longer gripped with that sense of solitude, feeling like you're handling everything all alone. Suddenly you feel the support of people with expertise, which can be both comforting and empowering.
"What surprises people is the genuine human compassion that is offered to them," Ruth noted. "Because the service is free — it's not often that something so valuable is given away."
When we heard about this program, we wondered why a care consultation was not standard protocol upon diagnosis. Seems the standard response to a diagnosis of Alzheimer's should be:  Here's your prescription for Aricept and your appointment with the care consultant. It's hard to imagine why people aren't automatically set up in this manner. Is the consultation too personal? Too daunting?  Perhaps it's just that the Alzheimer's community isn't aware of the service — which nicely clarifies the point of this particular blog.
Whatever the reason, In Care of Dad wholeheartedly endorses getting help, being organized, building alliances and learning all you can. The sum of these parts is a more empowered caregiver, and a care consultation is a solid step in that direction.
This service is offered over the phone (800-272-3900), by email (ehelpline@alz.org), or in person. Phone or email consultations are always free. Most face-to-face consultations are also free, but check with your local chapter first.
Karen Keller Capuciati is the Co-Founder of In Care of Dad.