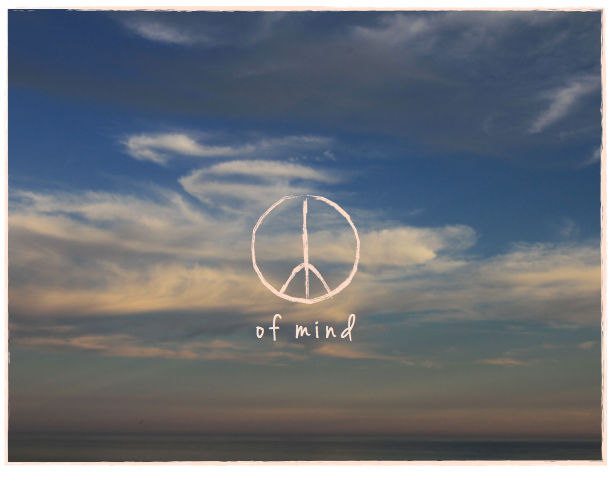 by Kim Keller
Karen and I just discovered a terrific emergency safety tool this last weekend while visiting our mom in The Villages, Florida. A couple of our mom's gal pals, who are all part of a rather large and close-knit group of women friends sharing the challenges of widowhood and living alone, told us about the GreatCall Splash emergency alert button that a few of them are now happily wearing around their necks.
Naturally, Karen and I think it's a smart idea for anyone living alone to have an emergency-alert button, but we were nonetheless a bit surprised to find that Mom's friends, who are all active and full of life, had decided to take the leap of buying their very own alert buttons, which, for many people, carry the stigma of old age.
So we asked one friend, Carol, "What made you do it?"
"I always thought having an alert button was a good idea for someone living alone," Carol explained, "but I didn't want to think that it was time for me to have one just yet. And then Joyce [one of the other girlfriends] fell in the foyer of her house, and she laid there for a few hours with a broken femur before someone found her, and I thought, well, that could happen to me too, since I live alone. So, I decided it was just a good idea, and now that I have it, I feel safer. It gives me tremendous peace of mind."
Since there are so many emergency-alert buttons on the market today, we were curious why she chose the Splash from GreatCall.
"Well, we chose it because John Walsh — you know who I mean, the guy who hosted America's Most Wanted — recommended this brand, and it looked easy to use, it was affordable, and I could use it wherever I was, in the house, in the yard, at the store, on a trip."
After getting such raves from Mom's friends, Karen and I decided this was worth reporting on, so we did some of our own research, too.
Here are the highlights of the Splash:
The NAED Certified Agents: Push the button and you can talk with one of GreatCall's "5Star Agents," people trained and certified in handling emergencies by the National Academies of Emergency Dispatch (NAED), the agency which also trains firemen, police officers and medical responders. The agents are available 24/7 and they stay on the line with you or your loved one until the problem is resolved.
The Access: The agents have access to your personal emergency information, such as your key contacts, your medication list and medical history, which should help them respond more effectively than, say, a 911 operator.
The Technology: It's the GPS tracking technology that makes this tool stand apart from the rest. Whether you just get lost and need some help with directions, or you're in a car accident and having trouble reporting your location, the agent who responds to your alert will know where you are. And, of course, if you're a caregiver for someone with dementia who wanders off, this can be a literal lifesaver.
The App: Family members and caregivers can also get an app that can access the GPS tracking information, as well as notification when an emergency has been called in.
The Urgent Medical Care: The agent can also connect you to a registered nurse or a board-certified doctor for an emergency consultation.
The Splash: The device is waterproof and claims to be safe in the shower, which is the scene of many falls and other accidents.
Whether you're concerned about an intruder breaking into your home, needing roadside assistance or taking a fall and needing medical help, this seems like a good safety tool: you pay for the device itself, which their website claims is $49.99, and then you pay a monthly service fee, which can be as low as $14.99, depending on which plan you select. If you add more features, like the caregiver app and immediate access to a nurse or doctor, the charge is a little higher: $19.99 per month.
The drawback to this device, as with all wireless services, is the potential for coverage problems. We recommend that you investigate whether this device will work in your home area. It will be fine in most cases, but there are still a few troublesome areas.
Our mom, who has had an alert device since her stroke in 2009, has a different brand and is happy with her choice. As Carol mentioned, Mom's device from Response Link gives her great peace of mind. She likes it because it's lightweight (the GreatCall Splash is a bit larger and heavier). But the two-way communication only works inside Mom's home, and it costs a lot more ($36/month) than the other device option. We're currently evaluating the pros and cons of different alert buttons, but Mom generally hates change, so "we'll see" is the only response that discussion ever elicits.
Back to the John Walsh connection for a moment. Walsh became a child safety advocate after his 6-year-old son, Adam, was abducted from a mall and murdered back in 1981. Walsh gave up his successful business as a developer of high-end hotels in Southern Florida to become a full-time crusader for finding missing children and bringing bad guys to justice. Among other accomplishments, he is responsible for establishing the first national database for law enforcement to share information about missing children and for establishing the Amber alert bulletins, which blanket the applicable community with reports of children who've suddenly disappeared. Walsh is passionate about this GreatCall Splash alert system because of the GPS tracker. He believes that this feature is the critical technological upgrade that will help keep our kids safe from abduction.
Kim Keller is the Co-Founder of In Care of Dad. She lives and works in New York City.
Photo by Karen Keller Capuciati.
Tags: GreatCall, John Walsh, medical alert devices, Response Link