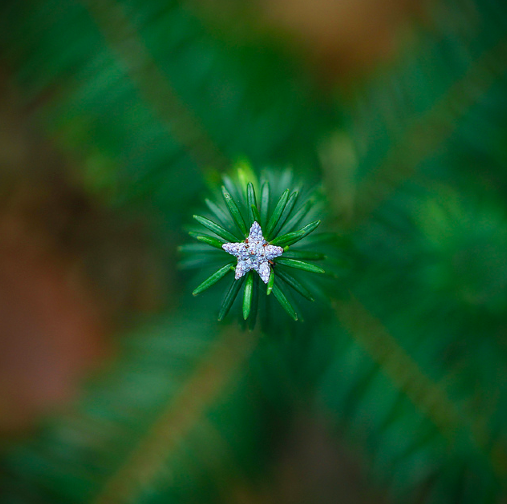 by Joan Blumenfeld, MS, LPC
Buying gifts for Mom was always easy. It didn't matter if it was something to wear or something to eat, something to read or something for her kitchen. It didn't matter if she really loved it or not. And it didn't even matter if it was only a pink and black lanyard I made for her while at summer camp. She was always so appreciative and gracious in accepting whatever I brought her that I was certain I had found just the right thing.
What did matter to Mom was that I thought of her — that I loved her and that, whatever the gift, it was a true expression of my feelings for her. And her delight in the simplest of gifts continued even as she sank further into Alzheimer's devastating grip.
However, what did change was the range of gifts I could select for her. As her abilities diminished, I had to become more creative. She could no longer read, so books were out. She could no longer cook, so kitchen gadgets were out. She lived in a nursing home where dressing up in finery was no longer practical, so elegant clothing and fine jewelry were out.
I had to find items that might tickle her fancy but not be dangerous in any way. And since she was residing in a nursing home where it is difficult to keep track of personal possessions, the gifts needed to be of little intrinsic value.
So, when I returned from Italy, I brought her a string of inexpensive, bright blue Venetian glass beads. They delighted her, but did not last long. They were lost or taken, and simply vanished forever. I had better luck with a bright orange, cuddly fleece blanket I brought her for modesty's sake, to cover her knees when reclining in her Geri Chair.
Mom continued to carry a purse long after she needed one, as so many women with Alzheimer's do. In it were an old lipstick, some Kleenex, and a key that didn't open anything. But from time to time I would bring her a gift for her purse: a key chain, a change purse with a dollar or a couple of quarters in it, or a case for her eyeglasses.
She enjoyed when an aide applied her favorite Chanel No. 5 body lotion and body powder. She treasured the framed photos of her four grandchildren and five great-grandchildren, which I would use to remind her of who they were and to share sweet reminiscences about their antics. Fresh flowers brought a smile to her face, and another gift that was always welcome was her favorite candy bar in the whole wide world, Almond Joy!
Each gift gave her pleasure, even if only for the moment, and I found joy in her joy, which helped me maintain my connection to her. Of course, near the end of Mom's life, when she was bedridden and curled up in a fetal position, store-bought gifts were irrelevant. My constant presence was the only gift that mattered.
Pearl of wisdom: The season for gift giving is upon us. Don't stop giving gifts to people just because they have Alzheimer's. There are still many things they can enjoy in the moment, even if they don't remember much about the gifts after the fact.
Joan Blumenfeld, MS, LPC, is a Geriatric Care Manager practicing in Fairfield County, CT. For information, visit joanblumenfeld.com. © Joan Blumenfeld 2013.
Photo credit: Michael Andrew Reynolds