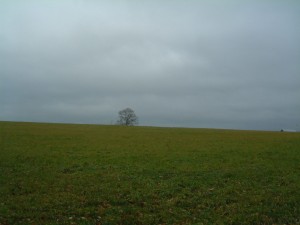 by Kim Keller
"I wished I'd known about hospice sooner."
That's what we often hear people say after they've been through the hospice experience.  We hear it all the time.
And we said the same thing in 2006.  Our dad spent only his last couple days in hospice, but we're certain, in retrospect, that he would have been much more comfortable and at ease had we made the decision to go there sooner.
The fact is, we didn't really know the truth about hospice — it was not brought up by anyone in the hospital, and we were scared off by the misinformed opinions we held at the time.
It's now a mission of ours to let other people know about hospice as a viable option, about its philosophy of living out the end of one's life with quality and dignity.  It's our sincere hope that we'll begin to hear people say, I'm so glad we got involved with hospice when we did.
Here's what you need to know:
What is hospice?
Hospice care is for those who are nearing the end of their lives, and its focus is on comfort, which is known as palliative care.  We were drawn to hospice once we could finally acknowledge that there was no treatment plan to make our dad well again.  His suffering was great, and we were desperate to find him some relief.  Hospice was our answer.
The focus of his treatment switched from intravenous "curative" medications and hydration to prolong his life, to oral medications which would bring him comfort and peace.  Along with pain medication, he continued to take some of his other medications, such as antibiotics, that were considered essential to his comfort.  All other medications were stopped.  He was also given oxygen to ease his suffering.
Where do you receive hospice care?
There are four different places to receive hospice care: (1) at home with hospice nurses, as well as others who assist them, making visits during the week; (2) at many hospitals; (3) at a nursing home or assisted-living facility; or (4) at a hospice "home."
We call it a hospice home, instead of a hospice facility, because the hospices we visited simply seemed like homes to us.  We chose a hospice home because our dad needed so much care, and we felt the hospital environment lacked peacefulness, lacked any semblance of serenity.
When is it time for hospice?
When it becomes clear that curative treatments are no longer helping, we recommend talking with your parent's doctor to help all of you make this very painful and difficult decision.  Ultimately, a doctor will need to certify that your parent has six months or less to live.
Why would you choose hospice care?
Because if your parent is nearing death, and recovery is no longer a viable option, then the focus of comfort care in a hospice may be just the kind of peaceful option you require.  Hospice care also provides much-needed counseling for both the patient and the family, as well as grief counseling specifically for the family.  Our mom took full advantage of this.  Although she needed to be pushed to attend, she found the counseling invaluable to her healing process.
How do you begin?
Explore the possibility of hospice care with your parent's doctor.
Ask your parent's doctor to recommend another doctor you can speak with who deals with end-of-life issues (like a hospice doctor).
Consider asking the hospice doctor to talk with your parent.
Think about the best type of environment for your parent, whether it's your home, a stay in a hospital, or a hospice home.
If you consider a hospice home, then visit different locations and find one that would make your parent and your family comfortable.
Kim Keller is the co-founder of In Care of Dad.  She lives and works in New York City.