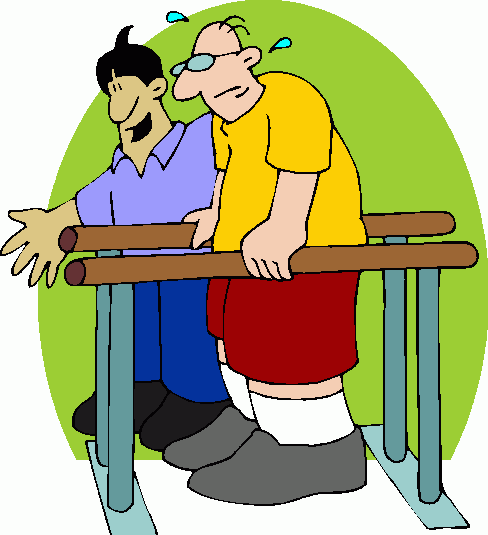 by Kim Keller
On January 7th, my rather independent mom walked straight into the hospital, ready for surgery. But after several days, I realized that she wouldn't be able to walk back out as we had hoped.
My sister and I had been thinking that she'd be in the hospital for four or five days, and then she'd go back home to start her recovery. But it didn't work out as planned. Instead, Mom spent twelve days in the hospital, with most of the time in Intensive Care.
Mom had undergone surgery related to her November 2012 diagnosis for colon cancer. Unfortunately, stabilizing her after surgery became problematic and resulted in her unexpected stay in the ICU.
I knew from past experience that a hospital only keeps a patient when they're being actively treated. Once Mom's vitals stabilized, I knew the hospital would undoubtedly be looking to move her out.
At that point, though, I couldn't imagine how she'd be able to go home safely. The surgery and accompanying complications had taken their toll — her energy was sapped and she couldn't even get out of bed without a great deal of assistance.
So my happy vision of taking her home immediately after her discharge quickly unraveled. Indeed, just the thought of it caused me panic. How could I, or Karen, who would be taking my place within the week, safely care for our Mom at home? The thought of her trying to get around on her own, without professional help was daunting. The anxiety was keeping me up at night. Neither Karen nor I even knew how to properly assist Mom getting in or out of bed.
I knew how much Mom was dreaming of going home from the hospital, and that she wouldn't want to hear of any reason for delay. This added to my emotional turmoil. How would I ever convince her that going right home was not in her best interests?
Safety was, of course, our primary concern. Karen and I discussed the possibility of round-the-clock care for a couple of weeks, but we realized that her recovery would be impeded because she really needed rigorous physical therapy as well, and she just wouldn't get that at home.
Moreover, we feared being too far away from her doctors in case she had unexpected complications. If she had to be rushed to the hospital for some reason, she'd undoubtedly be sent to her local facility, and not to the hospital where she had just undergone surgery, and that would add a whole new level of complexity. Having her monitored by the doctors who had just treated her, in the hospital where they all maintained access to her most current medical information, seemed like the best idea to my sister and me. Luckily, her doctors agreed.
We were fortunate that the hospital had its own rehab facility. A hospital rehab is usually a better option than a nursing-home-type rehab. Typically, the physical therapy is more robust, and generally there is a doctor present on site.
Sometimes it's hard to remember that the short-term desire, such as going home right after a difficult hospital stay, is not as important as the long-term goal of getting healthy and staying that way. And even though In Care of Dad has always advocated the benefits of rehab, when we were faced with this choice ourselves it was emotionally unappealing. But we pushed for it nonetheless, and it turned out to be the right call.
In the rehab facility at the Shands Cancer Hospital, where Mom underwent her surgery, she not only received the benefits of rigorous and challenging physical therapy that helped her recover faster, but she was also never far from her own well-informed doctors, just in case any complication reared its ugly head.
Our Mom went home when it was safe for her to do so. The benefits of rehab should never be overlooked in favor of a quick trip home.
Kim Keller is the Co-Founder of In Care of Dad.  She lives and works in New York City.