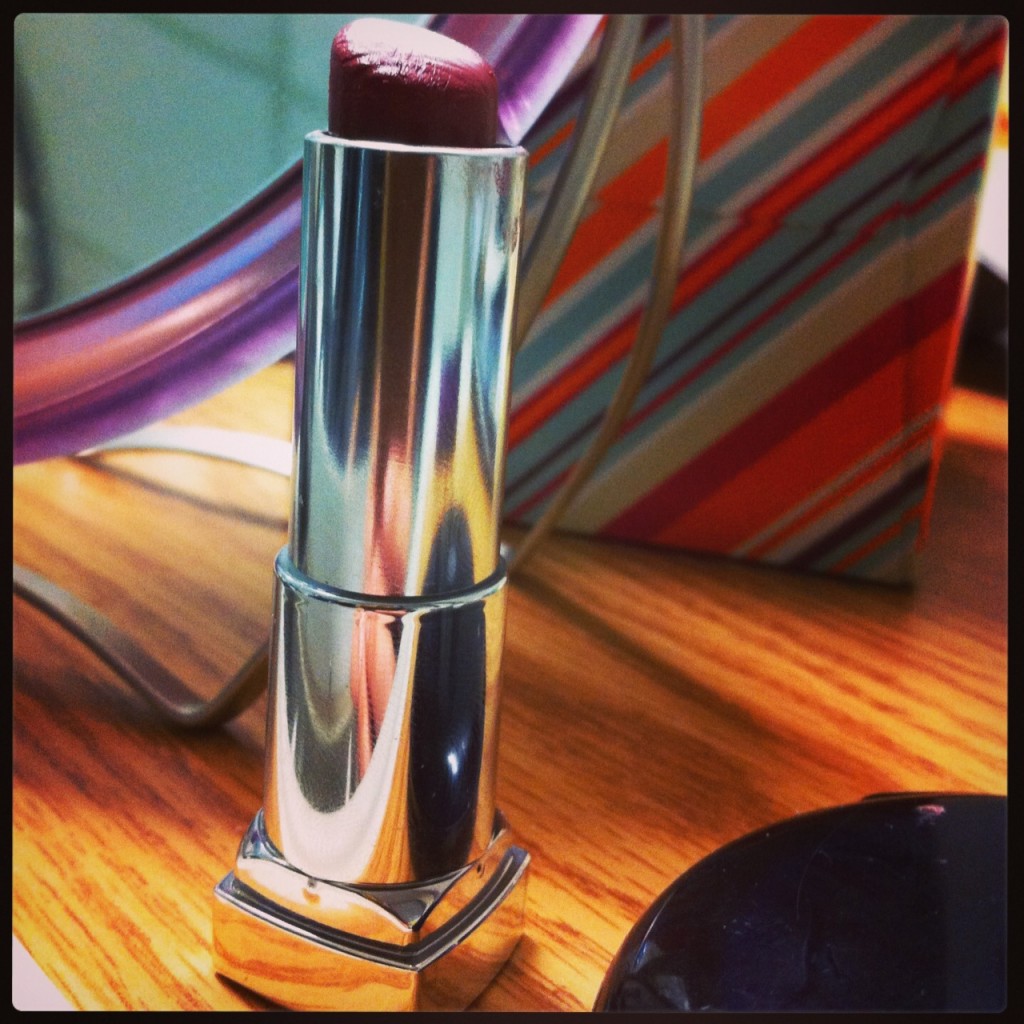 by Kim Keller
"Mom put her lipstick on today!"
I joyfully announced this during my daily round of phone calls to concerned family and friends. I realize it doesn't sound like it should be such a big deal, but it was. Everyone I told laughed knowingly and then sighed with relief.
As I've reported earlier in these pages, just before Thanksgiving my mom was diagnosed with early-stage colon cancer and went into the hospital six weeks later to have the cancerous part of her intestine removed. For a variety of reasons, stabilizing her after surgery was difficult. She spent more than a week in intensive care, but when she finally got up today and applied her Maybelline "Yummy Plummy" lipstick, we all knew she was finally on the mend.
It was a challenging period for all of us, but it ultimately proved that our planning and maneuvering had been worth every minute.
One of the many lessons we learned from Dad's long health ordeal was that you should actively seek out a high-quality hospital and medical team. Although Dad had some terrific doctors and nurses along the way, the overall level of care he received during his various hospital stays was inconsistent, and the medical care outside the hospitals was spotty at best.
So, when the doctor who performed Mom's colonoscopy steered us to a local surgeon who was affiliated with one of those "inconsistent" medical facilities that Dad suffered through, Karen and I decided to take our own In Care of Dad advice. We stepped in to seek out our own quality medical team.
Mom lives in northern Florida, so we were looking for a superior hospital located within reasonable geographic proximity. We were fortunate to discover the Shands Cancer Hospital at the University of Florida in Gainesville, a teaching hospital that had also received a "Magnet" designation from the American Nurses Credentialing Association ("ANCC").
The Magnet designation is the nursing profession's most prestigious honor for exceeding standards in quality patient care and nursing excellence. There are currently only 395 hospitals worldwide, and only 7% of hospitals in the US, that have managed to obtain this lofty status.
And because Mom has other health concerns, we wanted a well-balanced hospital, and Shands addressed those concerns for us as well. I can't say with authority that every teaching hospital, or even that every Magnet-designated hospital, is superior. However, your chances of securing quality care are probably better with such facilities. Once we had selected the hospital, we then reached out to people we trusted to ask for help finding an excellent surgeon.
Now, in retrospect, it's clear we made the right decision. Mom's care has been exceptional. Beyond the most important attribute — medical competence — here are some of the features I valued most about Shands: Mom's doctors showed up frequently and were accessible to us; they thoroughly discussed what was happening and what to expect next; they listened patiently to our questions and concerns, addressing each and every issue we raised; they coordinated care amongst themselves, among the various doctors and specialists; they actually read my mother's chart; and they were always professional.
But what stood out most of all was this: all the doctors and nurses we encountered were compassionate, caring, dedicated people. They held my mother's hand and treated her with kindness and tender loving care. I was shocked and I was thrilled. More than anything else, I was overwhelmed with gratitude. It was an all-around quality care experience.
If you'd like to learn more about the ANCC Magnet Recognition Program, or if you'd like to find a Magnet hospital, check out this website.
Kim Keller is the Co-Founder of In Care of Dad.  She lives and works in New York City.