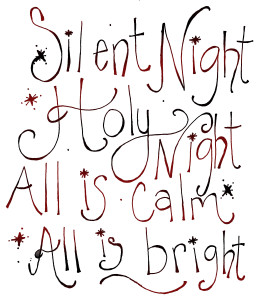 by Colleen Lanier
I punched the security code into the keypad and opened the door to the memory care unit, almost colliding with a man who seemed to be in a great hurry to leave. The man gave me a wry smile and pushed past me, turning back just long enough to say, "Welcome to the world's most depressing Christmas party."
"That bad?" I asked, hoping he was exaggerating.
It was three weeks shy of Christmas, and the unit was holding a tree trimming party for the residents and their families. Joan, who had been like a second mother to me for more than 30 years, had moved into the unit that summer. The staff really seemed to care about the residents, and I had been looking forward to helping decorate the unit for the 24 people who called it home.
I walked into the community room and surveyed the scene. The Christmas tree was huge, easily topping 10 feet, and the activity director was on a ladder, hanging ornaments onto the higher branches. Cheerful Christmas carols were playing, and both staff and family members were sporting holiday sweaters in various degrees of tackiness.
I found Joan sitting on a sofa, staring at the ceiling, not engaged with anyone or anything around her. Sadly, she was not the only one unaware of the festivities. Mary was sitting alone in a corner, cradling the doll that was her constant companion. I had never seen her without it, and she seemed to believe it was her daughter. I had watched her talk to the doll on many occasions, but today she simply held it, stroking the hair that was painted onto the doll's head. A few feet away, Dorothy slowly moved her wheelchair, pushing her right leg into the carpet as she propelled herself in lazy circles. It was her activity of choice, circling for hours as she passed the time. John, the lone male resident, stared at the television, mumbling something I could not understand. As I watched the residents, I understood the comment made by the man who rushed out a few minutes earlier. As far as parties went, it was depressing indeed.
Things didn't get any better when I attempted to draw Joan's attention with a few small gifts. It became quickly apparent that she no longer knew what to do with a wrapped package. First she tried to eat the bow, and then she just held the box, not knowing there was something inside. I opened the packages for her, holding up a box of her favorite chocolates, a bottle of lilac hand lotion, and a CD of Christmas hymns, but Joan paid them little attention, seemingly more interested in the ceiling.
Joan had a beautiful voice. She had sung in her church choir, and for many years had been an active member of Sweet Adelines International, a worldwide organization of women singers. One Christmas, when I was in nursing school and had been unable to get home for the holidays, Joan and her husband, Henry, had invited me to spend the holiday with them in Houston, which was just an hour from my school. I had gone to their church with them to hear the Messiah, and when I saw the CD of hymns, I was reminded of that Christmas 27 years earlier.
I brought Joan's CD player out of her room and started the disc. The strains of Silent Night being played on an organ filled the air around us, but Joan did not seem to notice. I found myself thinking how unfair it was that dementia could rob us of our most basic Christmas traditions, and was so busy being angry at Alzheimer's that I didn't hear Joan start humming. Just as I turned to look at her, Joan began to sing, her voice shakier than I remembered, but still lovely. Her eyes were closed as she sang the same words I had heard her sing so many years ago.
Silent night, holy night
All is calm, all is bright
'Round yon virgin mother and child
Holy infant so tender and mild
Sleep in heavenly peace, Sleep in heavenly peace.
I turned up the volume and caught the attention of a female staff member, pointing to their stereo in the hope that she would turn it off so Joan's music would be the only thing playing. She understood what I wanted and turned off Frosty the Snowman, allowing the hymn to fill the room. In the next few minutes, I witnessed something I will never forget. One by one, the residents joined in to sing, the words clear and the melody unmistakable.
John stopped mumbling and softly sung the words, nodding his head in time to the music. Mary lowered the doll onto her lap and sang to her, an expression of contentment on her face as she looked into her doll's eyes, her voice getting a little bit louder with each verse. Dorothy stopped circling in her wheelchair long enough to tap her feet along with the melody. Family members chimed in, and staff members smiled as they joined the growing chorus. Long-buried words found their way to the forefront of our loved ones' minds, and a room full of people shared an extraordinary experience.
Silent night, holy night
Shepherds quake, at the sight
Glory streams from heaven afar
Heavenly hosts sing Hallelujah.
Christ, the Savior is born,
Christ, the Savior is born.
I looked around the room, seeing happiness on faces that rarely smiled, recognition in eyes that so often looked lost, and more than a few tears streaming down the cheeks of family members who had gotten a most unexpected gift.
Silent night, holy night
Son of God, love's pure light
Radiant beams from thy holy face
With the dawn of redeeming grace,
Jesus, Lord, at thy birth,
Jesus, Lord at thy birth.
The song ended, and silence filled the air as we collectively waited for the next song to begin. I knew in my heart that the miracle wouldn't last, but was overcome with gratitude that, for at least a few moments, the spirit of Christmas had won.
I wish you all a blessed and meaningful holiday, and thank you for letting me be a part of it.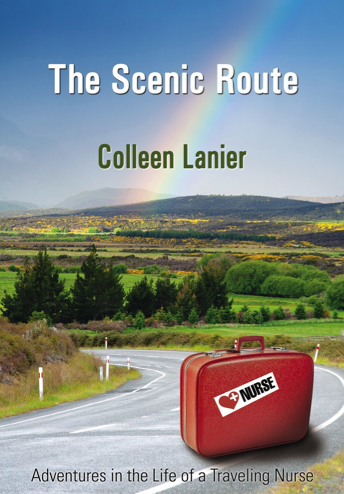 Colleen Lanier is a registered nurse with a private consulting firm, and the author of Miles from Home. Her new book, The Scenic Route, is about her lifelong journey through nursing: the laughter, tears, joy and pain that come with the choice of serving others. The books are available at colleenlanier.com.