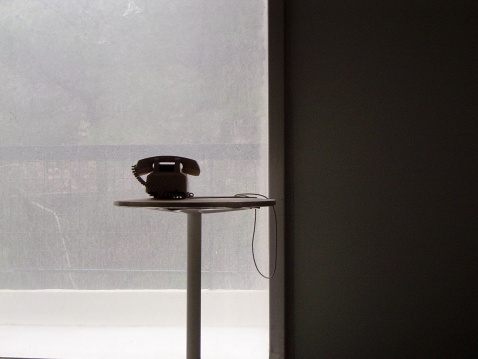 by Joan Blumenfeld, MS, LPC
Emergencies come in all shapes, sizes and degrees of severity.  Geriatric Care Managers (GCM) deal with emergencies a lot.  As a GCM, I have to be on my toes, ready to respond to emergencies of all kinds at any time.  It is part of what I love about my profession.
My work is so varied, challenging and useful.  Here are some examples of emergencies I have responded to:
Emergency 1:  Doris, Sarah's live-in aide, called me just as I was sitting down to dinner to say that Sarah was having difficulty breathing.  Sarah had congestive heart failure (CHF), among a number of other serious medical issues.  Doris had already called the doctor who ordered Sarah to the hospital.  They were waiting for the ambulance to arrive.
I knew we were in for a long night, so I gulped down the rest of my dinner, left the dishes on the table, hurriedly walked the dog, and met them in the Emergency Room 40 minutes later.  Sarah was finally admitted well after midnight.  Doris and I accompanied Sarah to keep her calm and answer the myriad questions she would be unable to answer for herself:  Mobility status?  Bed-ridden.  Cognitive status?  Moderate dementia.  Eating requirements?  Food puréed, liquids thickened, needs to be fed.
Finally by 1:30 a.m., with the paperwork done, Sarah was hooked up to an IV and sleeping soundly.  We left the hospital and I drove Doris home through dark, deserted country roads.
Emergency 2:  Evan went to the dialysis clinic regularly.  Every Monday, Wednesday and Friday he spent most of the day there.  He was transported home in an ambulette usually by 3:30 in the afternoon, a thoroughly exhausted man.
But on this day Evan was delayed.  I got a call at 5 p.m. from Natasha, his very devoted and worried live-in aide.  Evan was not home yet nor was there any sign that he was on the way.  I jumped into my car and went over to the clinic to see what was going on.  There was Evan dosing in his wheelchair in the drafty front hall waiting for the ride home that had still not come.
I knocked on the clinic door and spoke to his nurse.  Yes, his dialysis had finished long ago.  Yes, they had called the ambulette.  No, they had not noticed Evan waiting in the front lobby for the ride that never came.
With some irritation I called the transport company.  They apologized, tracked down the driver and dispatched him to the clinic immediately.  Apparently communications had broken down between the transportation company and the clinic staff who were supposed to arrange for and monitor Evan's transport after he finished his dialysis.
I never did find out what went wrong, and to this day I wonder how much longer Evan would have waited — worn out, chilled and uncomfortable — had I not intervened.
Emergency 3:  The call from the alarm company came at 3 a.m.  The furnace had shut itself down and the pipes were in imminent danger of freezing and bursting.  It was the middle of an exceptionally cold January; the temperatures were regularly nudging zero degrees Fahrenheit.
Edith's beach house was unoccupied but not closed down.  She was in a nursing home and all of her family lived a great distance away.  I was the sole local source of the alarm code and a key to the front door.  I immediately called the emergency number for the oil company that serviced the house, then jumped out of my comfy warm bed to get myself bundled up for a trip over to Edith's home.  There I sat shivering while waiting for the serviceman who had gotten lost on his way to the address.
When he finally arrived, he repaired and reset the furnace, ordered a delivery of oil and promised to come back in a few hours to be sure everything was still working.  I drove home and went back to bed.  When daylight returned, I called the family to apprise them of the situation and then stopped by the house again to be sure the heat was still on.
Happily it was!
Pearl of wisdom:  Geriatric Care Managers are enormously helpful in emergencies of all sorts.  We advocate, supervise, transmit important information and liaison with families, all of which brings calm to chaos.  You can locate a qualified Geriatric Care Manager at www.caremanager.org.
Joan Blumenfeld, MS, LPC is a Geriatric Care manager practicing in Fairfield County, Connecticut. For information visit joanblumenfeld.com. © Joan Blumenfeld 2011