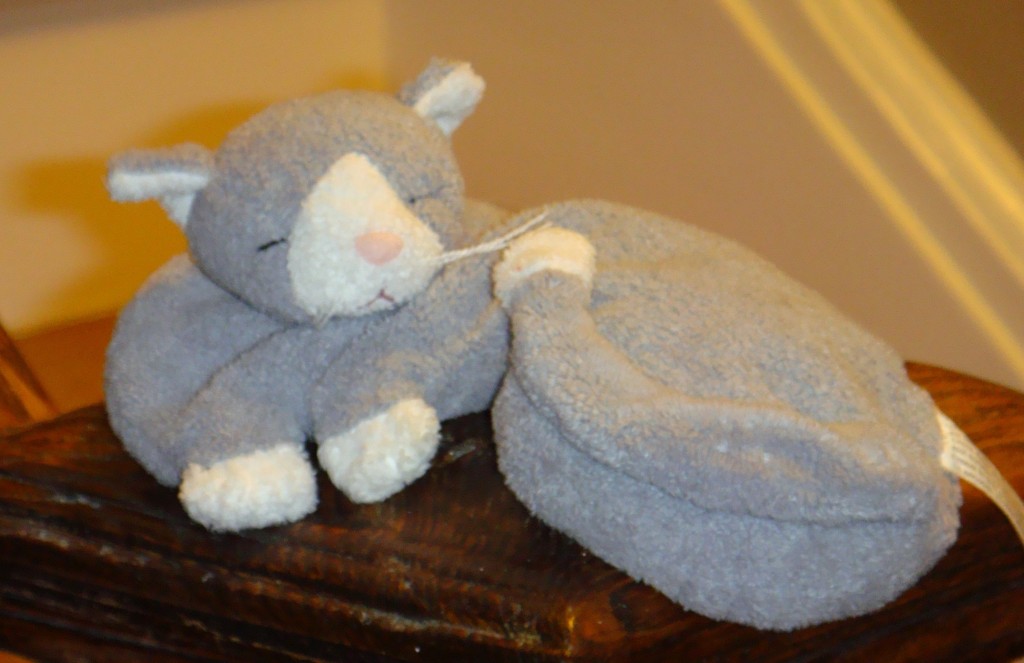 An In Care of Dad Series
by Karen Keller Capuciati
The one thing that troubled me the most when our Dad was ill was how uncomfortable he seemed to be the majority of the time.  Though Dad would never complain, you could see that he was just not at ease.  When I asked if he were okay, he would answer,  "Everything just hurts, honey." 
In my yoga practice, we use props such as bolsters and blocks to help us feel more aligned and comfortable.  So, in an effort to make Dad feel comfy, I would roll up a towel to form a bolster to place behind his lower back when in his chair, or a neck pillow that I bought at the drug store to support his neck.  I found one similar on Amazon.com.
We also found a company called Warm Whiskers that sells plush eye pillows, neck wraps, body pillows and — get this — heatable slippers.  They come in shapes like cute animals, such as cats, dogs, tigers and polar bears, and, granted, stuffed animal products may seem juvenile to some, but there are two things we like in particular about Warm Whiskers.
First, they can be heated in the microwave or chilled in the freezer so you could apply soothing hot or cool over the eyes, neck or achy joints.  Secondly, most of the products are filled with lavender and the subtle scent induces relaxation.  Incidentally, the products are made with a soft, plush fabric that is removable and can be washed.
I have one of the kitty eye pillows, and love it!  It's a small luxury with a cute personality.  It can be a tender gift with practical applications for people of all ages who need a little loving care.  I think Mom may be getting a polar bear eye pillow for her birthday.
Please share with us any other comments on this topic or items you've found that give comfort to someone you love.
Tags: gift idea for aging parent, how to help someone with chronic pain, relaxation help, tender gift for someone you love, tips for easing pain