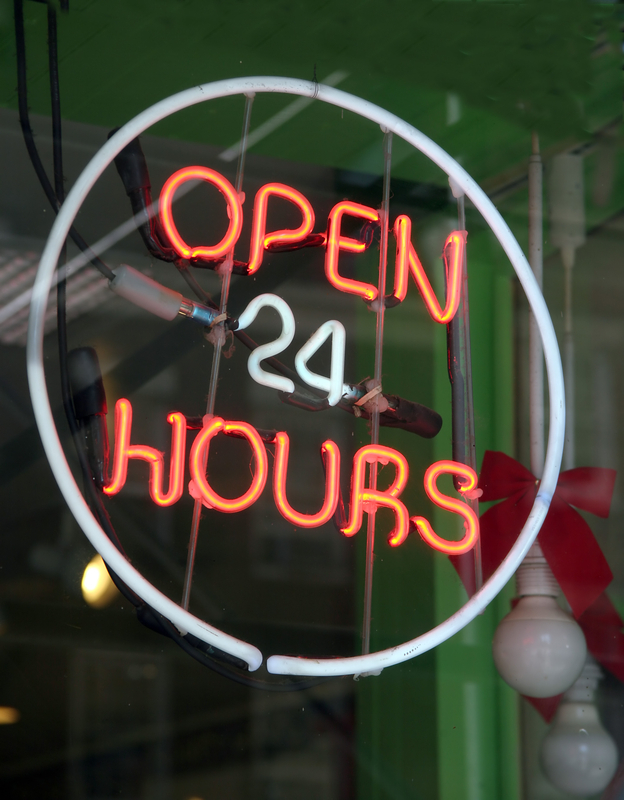 by Erin Tishman
You've heard the term "mind over matter"? Caregivers likely take this phrase to heart more than the majority of the population. Despite the constant pressure of managing their loved one's physical and medical needs, many caregivers simultaneously balance jobs, family and other personal matters. So they hunker down, get in a good mindset and just do what needs to be done.
Truth be told, caregivers are a very strong and resilient bunch. At the same time, however, they are human and are susceptible to breaking down emotionally. No matter how many responsibilities a caregiver can juggle all at once, there's a good chance they'll all come crashing down if precautions aren't taken.
Take Ellen, for example. She's one of my clients. For years, she thrived as a typical working mother. She held a high-profile job as a marketing executive in a prestigious New York firm. Despite long hours at work and a tedious commute, Ellen made sure she was an attentive and active parent. She volunteered at her kids' school, never missed a sporting event and was always home in time to cook dinner and help with homework. Ellen had found a work/life balance that most people only dream of.
Last year, Ellen's seemingly perfect schedule was turned upside down when her elderly father was diagnosed with a terminal form of cancer. He was able to manage the disease for a few months, but soon needed constant medical care. Ellen moved her father into her home and assumed the role of primary caregiver. At first, Ellen kept her regular schedule intact. But when her father's needs grew more intensive, Ellen's carefully balanced routine started to crumble: she was forced to miss more and more meetings at work; shuttling her kids to extracurricular activities became a challenge; and just the thought of cooking dinner exhausted her.
Ellen's husband, Bob, tried to give her some reassurance that she wasn't facing this challenge all by herself. As a financial advisor, Bob figured he could work from home one day a week, on the days when he didn't have any scheduled client conferences. The idea was to give Ellen some hands-on assistance and a little flexibility in her schedule, but Ellen found it hard to relinquish the responsibilities that had always defined her as a successful wife, mother and businessperson.
Ellen's situation isn't uncommon among caregivers. When a life-altering event, like having to suddenly care for a parent in declining health, occurs unexpectedly, it can wreak havoc on a person's routine and lifestyle. It's important to point out that caregivers are selfless people by nature and tend to put the needs of other people ahead of their own, particularly their sick loved ones. Generally, caregivers feel the need to "be on" 24 hours a day and often neglect (or feel too guilty) to care for themselves.
However, self-care is a critical part of the caregiving regimen. Not taking the time to "recharge" seriously hampers a caregiver's ability to keep juggling all their many responsibilities. So go ahead and take some time for yourself and do not feel guilty about it! Your loved ones are relying on your well being, and your well being relies on giving yourself the same care you would give to others.
When the stress of caregiving becomes too much, keep these tips in mind:
Ask for Help:  There's no denying that you're doing the work of a superhero. But even Batman has a sidekick! There are no rules in caregiving that insist you have to do it all alone. Staying in touch with friends, family, a church group or any other community can help ease the isolation associated with caregiving. These folks can serve as a support network for you, and help lessen the load from time to time.
Take a Break:  Speaking of your support network, these people can give you the respite you need and deserve. As mentioned before, caregiving is an emotionally draining job. It's okay to take a break from time to time. Ask a friend to handle your day-to-day duties for a few hours (or even a few days, if possible). You'll be amazed how much good a little downtime can deliver!
Get Organized:  If you feel as if you don't have time for yourself, you need to make a plan! There are some great apps like Caregiver's Touch and CareZone that can help not only manage your loved one's schedule, but yours as well!
Eat Well, Live Well:  When you're moving in a dozen different directions, it's hard to avoid eating on the run. It's no secret that diet plays a major role in a person's attitude and overall health.  Don't forget to take time to eat well. Exercise, too, whenever possible!
Value What You're Doing:  While it may seem like caregiving is a thankless job, that notion is far from the truth. While your loved one may not be able to express it verbally, they are genuinely appreciative of your efforts and sacrifice. Whenever you start to feel overwhelmed, try to remember how important your work really is.
Erin Tishman is Family Centers' Manager of Clinical Services for Darien/New Canaan.  Serving Greenwich, Stamford, Darien, New Canaan, CT, and Westchester County, NY, Family Centers is a United Way, New Canaan Community Foundation and Community Fund of Darien partner agency that offers counseling and support programs for children, adults and families. For information, call 203-869-4848 or visit www.familycenters.org.
Tags: caregiver burden, how to manage caregiver stress, prevent caregiver burnout