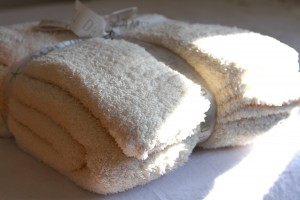 by Karen Keller Capuciati
Need ideas for gifts?  We wanted to share a few of our favorites.
The BambooChic Blanket from Barefoot Dreams.   My sister Kim gave me one, and it is the softest, most luxurious blanket that I have ever owned.  I thought I had outgrown needing a blankey, but when I'm not feeling well, this throw gives me great comfort.  Even though it is super cozy and warm, it is not heavy and will not weigh you down.  It can also be thrown in the washer and dryer.  You can buy one on WhatSheBuys.com and receive free shipping with no minimum purchase.  There are three blanket sizes: the throw will cost you $132.  This is a sublime gift that sends a message of love.
You might also check out Barefoot Dreams' BambooChic Bathrobe.  It comes in beautiful colors and is just as plush and luxurious as the blankets.  The very cozy robe cost $121.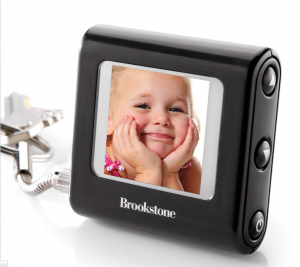 This one is bound to make anyone smile: the My Life Digital Photo Keychain from Brookstone.  You can upload as many as 100 photos onto this mini-gadget, giving your loved one an entertaining slide show at his or her convenience.  A great novelty gift for only $15.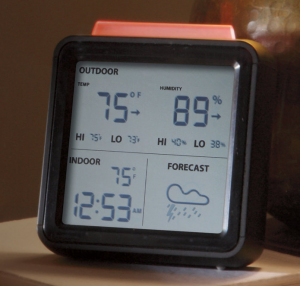 The Wireless Weather Forecaster is sure to be a hit.  It displays the forecast (for up to 6 hours ahead), indoor and outdoor temperatures, relative humidity and, of course, the time.  Being on top of the weather seemed to be a great pastime for our parents.  I think they just liked to brag that it was always sunny in Florida.  This item is also from Brookstone.
One year, when our dad was in the hospital during the holiday season, Mom and I found a small, lighted Christmas tree that could fit on the table next to his bed — we found it in Walgreen's of all places.  We also brought his favorite Christmas music — Bing Crosby's "White Christmas," for example — to play on his CD player with Bose noise-cancelling headphones.  We wrapped a few little presents for him to open, and — voila! — we recreated the Christmas spirit right in his hospital room.  It didn't cost much but I believe our gesture let him know how special he was to us.
Instead of stressing out about holiday gift-giving this year, feel free to use any of these ideas. Don't fret if funds are short — simply write some personal notes to express how deeply you feel about some of your friends and family.  Send the notes with flowers, if you can.  This is the time of year to let the important people in your life know that you're thinking of them, and nothing makes that quite as clear as heartfelt messages of love.
For more useful ideas for gifts, check out the "Gifts and Gadgets" section on In Care of Dad.  Send us some of your own favorite gift ideas, and we'll pass them along to the other readers.  After all, this is the season for giving and sharing — not just for standing in lines at department stores.
In Care of Dad wishes you all a warm, happy and healthy holiday season.