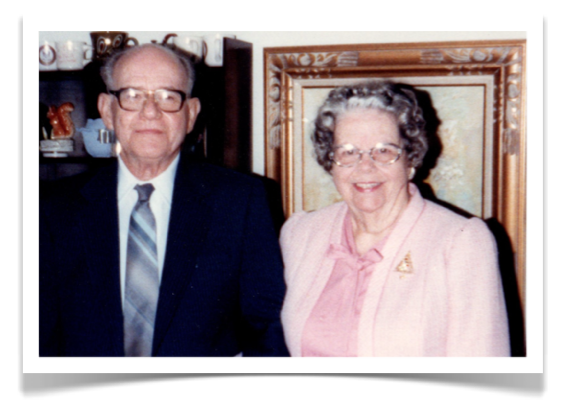 An excerpt from Colleen Lanier's new book, The Scenic Route: Adventures in the Life of a Traveling Nurse
I was taking my world-famous, poppy-seed chicken out of the oven when the phone rang. It was my grandfather, calling from Florida, and his voice sounded strained. The fact that he was calling was highly unusual because my grandfather rarely spoke on the phone. Whenever I called, he handed the phone to my grandmother within the first minute or so, saying "Talk to your grandma."
"What's wrong, Grandpa? You sound worried."
"It's Ella. I don't know what to do." I had never heard my grandfather say that — he always knew what to do. Ella was my paternal grandmother, and we had a close relationship.
"Tell me what's going on, and I'll try to help."
His voice shook. "She doesn't know who I am. I walked out of the kitchen, and she asked me who I was. I think she's afraid of me."
"Where is she?" I was trying to think of a way I could help from 900 miles away.
"She's in the bedroom, sitting at the foot of the bed. Every time I try to go in, she asks who I am and goes into her closet. I don't know what to do. What should I do?" The fear in his voice was heartbreaking.
"Do you think she will pick up the phone? Maybe I can talk to her and get an idea of what is going on." It was worth a try, I thought.
She wouldn't take the phone from Grandpa, so I asked him to hang up, put the bedroom phone on their bed, walk out into the living room and sit on the couch. I would call and see if she answered.
It worked. Grandma answered on the 3rd ring. "Hello?"
"Hi, Grandma, it's Colleen. How are you?"
"Just fine, darling, good to hear your voice. Are you coming over on Sunday?" She didn't seem to know I had moved to Kentucky six months ago.
"Sorry, but no. I have to work this weekend. Is there a man walking around your condo, Grandma?"
"He's been here all day, but I don't know who he is. He says he's my husband, but he doesn't look a thing like him."
"Can you do me a favor, Grandma?"
"Of course, I will. Anything."
Having spent a great deal of time in their condo, I knew where just about everything was, and was able to use that to my advantage. "Could you go out into the living room and pick up that big picture sitting on top of the TV? It's the picture taken for the church directory."
"Okay," my grandmother said. "Do you want me to send it to you?"
"No. I want you to look at the man in that photograph. Does he look familiar?"
"It's your Grandpa. Why?"
I hoped this would work. "Take a good look at the man sitting on the couch and then look at that picture. Does it look like the same man, Grandma?"
"I guess so."
"Grandma, I promise you that the man sitting on your couch is your husband and my grandpa. You don't have to worry or be nervous. It's just Grandpa."
There was a brief pause, and I waited, hoping.
"Well, dear. I guess I'll have to take your word for it. He doesn't look a thing like my husband, though."
"I love you, Grandma, and promise that man is your husband. Everything is just fine."
"Okay, dear. Nice to hear your voice."
"Can I talk to the man on the couch? Grandpa?" I could only imagine what he must be feeling.
"Okay. Will I see you on Sunday?"
"I'll try, Grandma. Love you."
"Love you, too."
I told my grandfather what I had said and suggested he make an appointment with their doctor. He asked if he could call again if he needed me, and I told him he could call anytime, day or night.
He called me three nights in a row, and I had the same conversation with my grandma. Each time she said, "Well, I guess I'll take your word for it, dear" when I told her the man in her house was her husband.
On the fourth night, my grandmother answered on the 3rd ring, and when I said, "Hi Grandma, it's Colleen," she said, "Do I know you?"
And that is how dementia entered my life. How did it enter yours?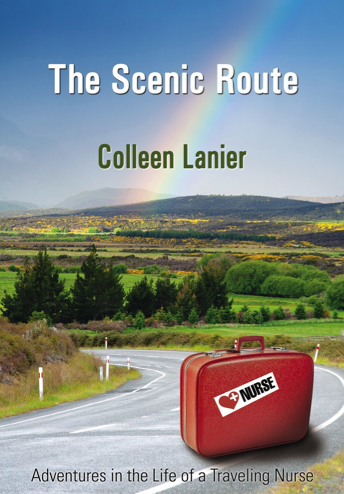 Colleen Lanier is a registered nurse with a private consulting firm, and the author of Miles from Home. "Introduction To Dementia" is an excerpt from her new book, The Scenic Route, which is about her lifelong journey through nursing: the laughter, tears, joy and pain that come with the choice of serving others. The books are available at colleenlanier.com.