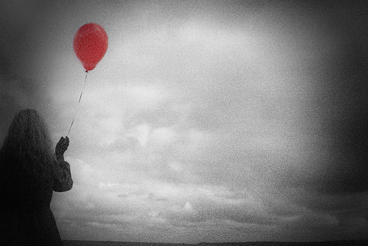 by Erin Doeberl
Kelly was a 49-year old woman whose first experience with therapy came after the sudden loss of her mother. Despite multiple life traumas, including a serious car accident that left part of her face paralyzed and losing her brother during military service, Kelly hadn't found the need to seek help until her mother died.
She said she had depended on her mom her entire life and that she couldn't imagine waking up without a good morning phone call from her, the quick daily reminder they shared to reaffirm their love and friendship. With the holiday season approaching, the absence of her mother was almost impossible for Kelly to face. She didn't know how she was going to pick herself up each day and move forward without the one person who had always been there in her life.
Kelly took a leave of absence from work because she couldn't get out of bed each day. Her simple morning routine of showering, getting dressed and making breakfast felt like a burden she couldn't overcome. Listening to other people talk about their own life struggles made Kelly angry and resentful — the troubles seemed trivial compared to her own. She couldn't bear to think about helping her father find any sense of relief, and she still worried about her other siblings but couldn't bring herself to help them. As if this all weren't enough, Kelly was ignoring the needs of her own children and husband. Her feelings of guilt were excruciating.
When you lose someone you love, it can be difficult to see beyond the grief. The idea of "letting go" doesn't always feel like an option. In fact, many people misinterpret the idea, thinking it means you're supposed to forget about that person who has passed on. However, it is important to know that letting go actually means you're letting go of the negative feelings attached to the passing, while still holding onto the love you've always had for the deceased. Your relationship with them doesn't end when they die; it endures because you continue to have thoughts, feelings and memories about them. Your relationship does not disappear. It just changes.
Everyone grieves differently, but a healthy grieving process is marked by the diminishment of negative feelings over time. Being able to "let go" is a measure of a healthy individual in a healthy grieving process.
How do we move forward? What steps facilitate "letting go"?
We must accept the loss. Acceptance means acknowledging that your loved one is physically gone and that you are capable of living without them.
We must let go of negative thoughts, feelings and emotions that are associated with the loss.
Letting go of these emotions does not mean forgetting about your loved one; it simply means that you are letting go of the negative feelings, such as anger, guilt and resentment, associated with the tragedy of their passing.
Remember that everyone experiences loss in their lifetime, and while everyone may have a different response, the common factor is that letting go is a healthy, appropriate, and natural part of the grieving and healing processes. Finally, please remember, taking care of yourself means taking care of those you love.
Erin Doeberl, LPC, is a therapist with Family Centers. Serving Greenwich, Stamford, Darien, New Canaan, CT, and Westchester County, NY, Family Centers is a United Way, New Canaan Community Foundation and Community Fund of Darien partner agency that offers counseling and support programs for children, adults and families. For information, call 203-869-4848 or visit www.familycenters.org.
Thank you to Samantha Smith for the photo usage.