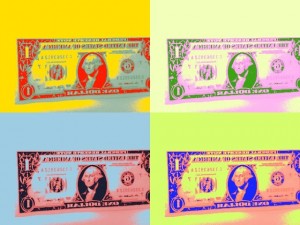 by Joan Blumenfeld, MS, LPC
So you think you're well insured?
Think again.
You have life insurance, home insurance, health insurance, auto insurance, theft insurance and so on.  But there is more!  Long-Term Care insurance (LTC) pays most of the cost of nursing home and home care, should you require it.
Right now, nursing homes in Fairfield County, CT, cost about $130,000 per year, and that's without any extras.  Care at home by trained aides runs about $18 per hour or $150 for 24 hours and can cost upwards of $60,000 per year.
So who needs LTC?  Everyone!  Unless you have many millions of dollars socked away in your retirement fund, you ought to consider protecting yourself and your family in this manner.  I understand, it's hard to know exactly who will need extensive care in their old age, but then again, it's also hard to foresee your house burning to the ground, and you insure that without a second thought.
I urge people in their mid to late fifties to consider LTC because the rates are so much lower at that point.  I did it myself and bought an LTC policy when I was 59.  Some years later, my rate is still under $1,500 per year for excellent lifetime, inflation-adjusted, unlimited comprehensive coverage.
It is a real comfort to me and my grown children to know, if I should I need it, I will always be able to afford top-of-the-line nursing care without depending on my children to pay for it.  More importantly to them, I will not be using up their inheritance!
Pearl of wisdom:  Check out Long-Term Care Insurance while you're healthy and young.  Find out how it fits with your long-term plans. For more information, see: www.wikipedia.org.
Joan Blumenfeld is a Geriatric Care manager based in Fairfield County, Connecticut. For more information see her web site at joanblumenfeld.com. © Joan Blumenfeld 2011