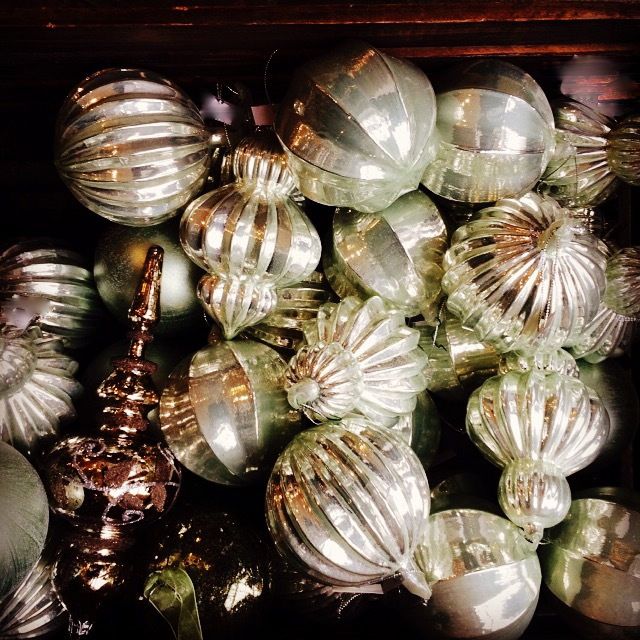 by Karen Keller Capuciati
Slippers? A robe? An afghan? Certainly there are functional gifts for loved ones who are homebound or living in a skilled-nursing facility, but are the gifts special enough to bring that extra bit of joy that the holidays deserve?
There are many built-in limitations to consider: You may want to avoid expensive trinkets, as they're likely to get lost; failing vision tends to rule out books as gifts, just as arthritic hands rule out previously adored needlepoint kits; and lovely scented candles are most likely prohibited in facilities due to the risk of fire. Yet there's still a strong desire to find a gift that is not only suitable and meaningful, but one that also brings delight.
So I asked the group of geriatric-care professionals with whom I meet every month about inspired ways to bring holiday cheer, via gift or gesture, to someone who is homebound or living in a care facility. I asked if any of them had seen families do something unique to celebrate Christmas and Chanukah.
Kathryn Freda, Gerontologist & Eldercare Manager:
"I usually recommend that clients give a gift that can be shared in the form of an experience. The most common of these gifts would be to create a photo book of wonderful family memories. Make the photos very large, like only two per page, so the images really stand out. Or you can also create a slide presentation of old photos, set to your loved one's favorite songs. The point of any of these gifts is that they can be easily shared any time a family member visits. The experience focuses on connection, reminiscing, learning and, hopefully, the joy that comes with shared recognition. In my work, I always search for ways to help people feel, rather than think, especially when there is memory impairment. Sit close, hold hands, or wrap your arms around your loved one while perusing the photo book or watching the video."
Mary Underwood, Vice President of Memory Care, Maplewood Senior Living, Fairfield County, CT:
"An idea that I saw, and then later used for my own elderly family member, was a photo calendar, with old family photos adorning each month. This way the elderly person will be more likely to identify the people in the photos — a time period they still remember. The photos can be arranged with their appropriate corresponding months (i.e., a daughter's picture would be placed with the month of her birthday; Mom's picture would be used during May for Mother's Day; etc.), and you should include descriptive captions with the photos so that people and places can be readily identified."
Joan Blumenfeld, MS, LPC, Geriatric Care Manager, Fairfield County, CT:
"Lima beans and pumpkin seeds! I know that sounds silly, but both seeds are easy to grow and sprout quickly, like Jack in the Beanstalk! All that is required is a few seeds, some soil, a pretty pot and water. This is a simple project you can do together and enjoy watching together as a new life grows right before your eyes!"
Marsha R.B. Beller, LCSW, Geriatric Care Manager, New Haven County, CT:
"I recommend an electronic photo album, sometimes called a digital photo frame, which can be loaded with photos and added to at any time.  Some can be set to scroll through the pictures or to go on when a sensor detects a person is nearby. For a person with moderate or severe dementia, I like the Two-Lap Books by Lydia Burdick. These are described as "read-aloud books for people with memory impairment." There are three titles: The Sunshine on My Face, Wishing on a Star, and Happy New Year. They include tips for the reader to engage the elder in the fun on each colorful page. These were wonderful in animating a family member who had become almost silent.
"Also, a special gift for someone with hearing and/or visual limitations (but really for all of us) is an article of clothing with a nice texture, like a velour top, silky scarf, or Pashmina shawl."
Donna Fedus, M.A., gerontologist & founder, Borrow My Glasses, LLC:
"Music is the language of emotion, and emotions provide one of the best ways to reach people living with dementia. Listening to holiday favorites — and maybe dancing around the living room — can be an enriching way to spend time together. One caution: music as background noise can bring confusion instead of connection. Watch for signs that mom has had enough. Happy holidays."
Laura Kaplan LCSW, Connecticut Eldercare Solutions, LLC: 
"One of the best gifts I ever gave my mom (she had moderate dementia) was when I had old family videos turned into DVDs. I would bring them to the nursing home where she lived the last two years of her life, borrow a small room and equipment, bring popcorn, and we would "go to the movies" together! I did this every few weeks and she was so delighted with the memories it evoked of her younger years. She loved seeing her mom, siblings, my dad and all of her kids during a period she could remember. It was great fun and brought both of us much pleasure. I have suggested this to a few of my clients and it is a win-win!"
Karen Keller Capuciati, co-founder of In Care of Dad: 
"As if she knew I was preparing this very blog, my friend Leslie entered yoga class last week and was raving about a woman named Ginger Smith, who, after 20 years as a social worker, had created an online business selling beautiful and thoughtful gift boxes, meant to be given to those dealing with illness. They are called Bella Boxes, and they're filled with variety of goodies that are practical, dignified and special. Whether the giftee is going through cancer treatments, recovering from a stroke, or living with dementia, the gift box can be customized for their specific needs. They can be purchased on 50GreenLeaf.com and prices start at $125. Ginger is offering In Care of Dad readers $20 off the "Signature Bella Boxes" if you type in incareofdad as the coupon code."
We hope that this list of ideas has helped to inspire you in finding the perfect gift for someone you love. Please share with us any other ideas you have for making the holidays special for loved ones who need a little extra cheer!
Karen Keller Capuciati is the Co-Founder of In Care of Dad.
Photo by Karen too.