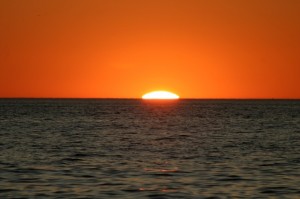 By Kim Keller
One of the hardest decisions we had to make as a family was about our dad's receiving hospice care.  To complicate matters, he was too sick to participate in the conversation.  To us, making a move to hospice care felt like giving up.  Letting him go.  And we wanted to keep him for as long as we could.
We knew deep down, earlier than we were even willing to admit, that he'd never get better.  But it was hard to swallow.  His fighting spirit had helped him overcome so much adversity so many times before – we kept hoping he'd surprise everyone once again.  As he struggled on, his suffering became overwhelming.  Making him keep up the fight seemed cruel, and yet giving up the fight meant losing him.  And so we struggled on, each of us in our own way.
Do you know what's interesting?  None of Dad's doctors mentioned hospice care – until we did.  Bravely, one day we asked a doctor for her opinion, and she jumped on the idea enthusiastically.  It was clear that she was thinking about hospice care but had been reluctant to bring it up because she probably sensed we weren't yet ready for the discussion.  To help us to make our decision, she recommended we speak with a doctor who specializes in end-of-life issues.  She guessed, quite correctly, that this other doctor would help us become more comfortable with our decision and bring us – all of us – some peace.  That meeting convinced us we had to deal with reality and focus on making Dad comfortable.  And like so many other hospice families, we came to realize that not only had we made the right decision, but we wished we had made it sooner.
To learn more about hospice, read our "Hospice Basics" article.