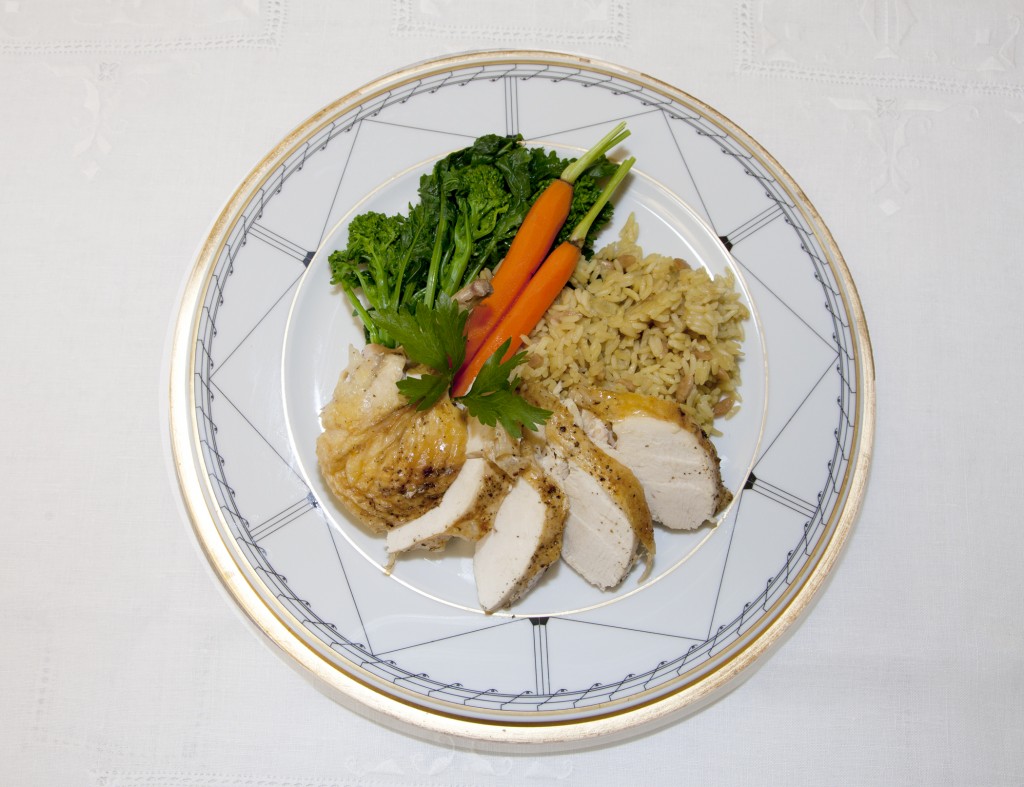 by Karen Keller Capuciati
Gloria is a 90-year-old woman healthy enough to still live alone. But it is no longer safe for her to drive, and making meals has become problematic. Kathryn is only 65 but just had hip replacement surgery. She also lives alone, but is having trouble getting around and cannot cook for herself. She'll be able to resume cooking once she has recovered from the surgery, but, for the time being, meal preparation is a challenge.
Meal on Wheels Association of America is a tremendous resource for people like these two women. All told, there are some 5,000 local senior nutrition programs in the United States, providing more than one million meals to needy seniors each and every day.
But the largely volunteer staff of MOW does more than just deliver food – they also provide a safety check and a friendly smile that often serves as a lifeline to homebound seniors. Many of those who receive Meals on Wheels may have just come home from the hospital, have limited mobility, impaired vision or cognitive difficulties. A meal, and the fact that someone is dropping by to deliver it, is an indispensable assist for those of us whose loved ones want to stay home rather than moving into a supervised facility.
Meals on Wheels programs across the country operate independently from one another, with different levels of service, client criteria and funding sources. For example, the Meals on Wheels near me in Norwalk, CT, delivers a cold meal and a hot meal to their clients every morning between 9:30 and 11:30, so they will have enough food throughout the day. The clients pay on a sliding scale based on what they can afford — the maximum payment at this location is $9 per day.
In other communities, however, meals may only be served at a "congregate site," such as a local senior center, and the diner is asked to donate only as much as they can afford. The common denominator of all MOW programs is that each one makes sure the seniors in their locality are not going hungry.
Most MOW programs do an initial in-home safety assessment. This is usually administered by a trained professional who identifies the other services — in addition to delivering meals — that may be necessary in each situation, such as cleaning the home or caring for the family pets. Meals on Wheels personnel do not take on these duties themselves, but they are able to pass along the information to the client's family. Naturally, they are also able to relay information to the appropriate parties in emergency cases. In this manner, MOW becomes another useful resource that is available to help keep your parent and/or elderly loved one safe and healthy.
What touched my heart the most was hearing how these daily meal deliveries are sometimes the only visitors some of these elders get. Many Meals on Wheels clients have regular caregivers, but for others, the person delivering their meals may represent the only social encounter they have during the day. Keenly aware of this fact, MOW volunteers often stick around for a brief friendly chat. We heard about one volunteer in Norwalk, CT, who even stays for a cup of tea when dropping off meals to her more isolated clients. It may mean drinking a lot of tea, but there's no overestimating the value of the warmth and compassion this volunteer brings to her duties.
If you or your loved one is having trouble getting regular meals, I urge you to contact this wonderful program. To find the Meal on Wheels program nearest you, go to their website at www.mowaa.org/findameal and simply input your ZIP code.
Karen Keller Capuciati is the Co-Founder of In Care of Dad.
The photo of a Meals On Wheels dinner was taken by Kathleen DiGiovanna.