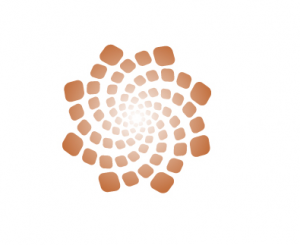 Second in a Series Detailing Our 100 Most Beneficial and Indispensable Lessons
by Kim Keller
One night in late January 2007, Karen and I were flying back from our mother's home in Florida, and we started talking about all the lessons we had learned during our father's illness.  Naturally, we wished we had access to all this information before our dad's terrible ordeal, but we were learning on the job.
It was at that moment, on that JetBlue flight from Orlando to New York, that we began to consider how we could share all our newfound information and help empower other families who might be traveling down this same road.
That's when In Care of Dad was born.
In that spirit, here are 10 more of the most important lessons we've learned:
1. Build Alliances With The Medical Team — It's important to build these alliances whenever you can.  Help your loved one get that little extra care by showing the medical team your appreciation for the difficult job they're doing.
2. Health Care Proxy — This is necessary in case your loved one is incapable of making his or her own healthcare choices regarding options such as surgery, hospice, medical treatments and procedures, etc.
3. Make Use Of Volunteer Organizations — We were surprised to find so many volunteer organizations able to provide assistance.  We checked with a local church and found they had a large outreach program, and we also recommend contacting the local city or town hall.  The church provided such assistance as delivering meals, fixing things around the house, helping with errands like picking up groceries or medications, chauffeuring to appointments, as well as providing friendly visits to the home, nursing home or hospital.  The local church also had volunteers who were willing to give respite care, which provides a break for the primary caregiver.
4. Emergency Medical Alert Button — We set up an account for our mom with Response Link at 1-800-894-1428, www.responselink.com, and it costs $38.95/month.  They provide her with an alert button, which she wears around her neck, and a two-way communication device for her home in case of an emergency.  There are many terrific services available — we just happened to choose Response Link because it was recommended to us by a friend.  Here's an important tip: Avoid any service that requires you to sign a long-term contract.
5. Ask For Help — We knew we needed the help, and people kept asking how they could assist us, but in the beginning it was hard to shake the sense that we were either imposing or that we needed to handle everything ourselves (we're control freaks at heart, I suppose).  This taught us a couple of important life lessons – first, it makes people happy to help you out in a time of need, and second, you don't have to do everything yourself!  Once we accepted those two things, it got a little easier.
6. Educate Yourself — One of the best things you can do is learn everything you can handle and understand about your loved one's illness.  Such knowledge will help you identify symptoms, anticipate the course of the disease, understand the treatment options and ask pertinent questions of both your loved one and his or her doctors.  You might even ask a question that opens the door to new thinking by the medical team.  Check out our Illness Guide for more information about common senior conditions.
7. Be Present At Doctor's Visits — Try to attend as many doctor's appointments as you can in order to take notes, ask questions and find clarity whenever necessary.  If you can't be with your loved one during a doctor's visit, ask the doctor if you can be conferenced in over the phone.
8. Do Your Own Reference Checks — If you are hiring in-home care, like a nurse or an aide, don't forget to ask for references.  Before you call the references, create a thoughtful list of questions to ask.  You want to do what you can to make sure that the person assisting your loved one is reliable, trustworthy, capable and caring, to name just a few of the more important qualities.
9. Read Final Gifts — This important book was written by two hospice nurses — Maggie Callanan and Patricia Kelley — and it explores the special language of people who are dying.  I loved this book and wished that I had known about it before anyone I knew died.  I think I could have provided my father with tremendous comfort had I read Final Gifts before his passing.  Click here for a longer review of this special book.
10. Cherish Even The Hardest Times — This is a "hindsight is 20/20" comment.  It is hard to imagine that you could wish back such painful times, but those were days in which we could tell our dad how much we loved him, we could kiss him and touch him and tell him what a wonderful dad he was for us.  Despite the emotional pain and the devastating outcome, those remain unforgettable times for our family.
Kim Keller is the co-founder of In Care of Dad.  She lives and works in New York City.