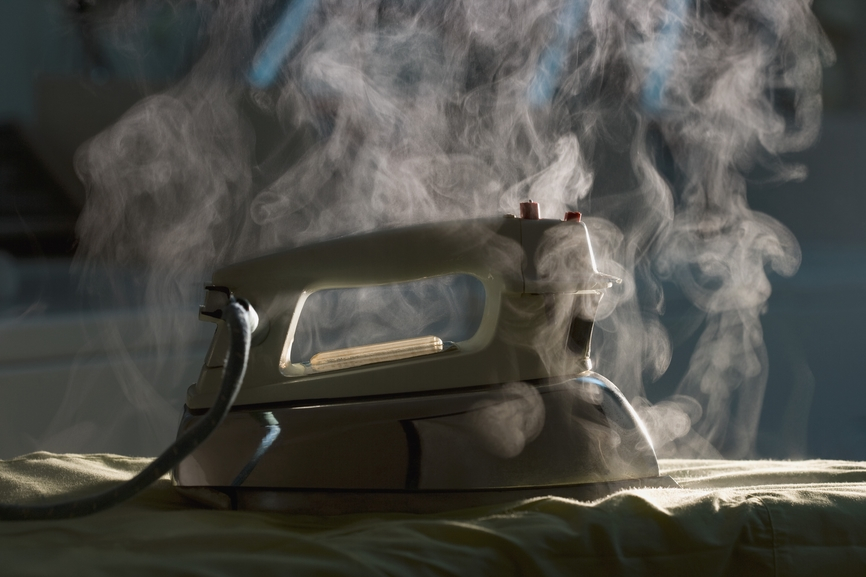 by Michelle Krepak
"What if she forgets to turn the iron off or wakes up confused in the night or falls? What if she drives and gets into an accident and hurts herself or someone else?"
Like many of my clients, Laura was concerned about her mother's advancing age and declining abilities. But more to the point, Laura came in for counseling regarding her own changing role with her mother. She complained that she was becoming her mother's mother, and it felt uncomfortable for her.
Sharon, the mother, suffers from mild dementia due to Parkinson's disease, and her bouts of memory loss and confusion have repeatedly raised concerns for Laura that her mother may not be safe living at home alone.
But Sharon is resistant to any move. She's a nature lover who lives in rural New York, surrounded by horse farms and beautiful landscapes. She enjoys reflecting on the daily comings and goings of the birds and the deer on her property, and, of course, all her friends live in the area.
Sharon now clings to her home even more after a six-month stay in rehab and assisted living last year, during which she was treated for hallucinations and a general state of confusion that was apparently brought on by a urinary tract infection — common with Parkinson's disease — and mixing up her medications. According to Laura, Sharon "absolutely hated" the assisted living facility because she couldn't enjoy the outdoors and she was "surrounded by old people."
But regardless of her mother's discontent, Laura felt she needed to establish some "laws" of what her mother "could and couldn't do" before leaving the assisted-living facility. Laura told me she knew full well that her mother resented her for making these demands, but she nonetheless insisted that Sharon take a neurological exam and a driving test before moving back home.
I encouraged Laura to explore her need to dictate her mother's situation. Laura broke down into tears. "I thought I lost her last year," she cried. "It was terrifying. Now I just want to make sure she's going to be okay."
I validated Laura's feelings and acknowledged how difficult it is to witness our parents' aging. Naturally, our first reaction is to protect them in any way possible, but are we really protecting them?
Sharon, now back home, was living independently but having some difficulty managing on her own. Laura noticed little signs: Sharon's checkbook was a mess, and she would get confused with recipes she had been making for years and years.
Laura's gut reaction was to dictate solutions again — she would determine whatever changes were necessary and put them in place. But after I encouraged Laura to examine her thoughts, she realized her fear was provoking a controlling attitude that clouded her judgment and kept her from seeing her mother's true capabilities and needs.
With gentle suggestion, Laura was able to see the benefit of slowing down and taking a more measured and patient approach with Sharon, and she came to recognize that her mother has a right to autonomy when she's in her right mind. So Laura resolved to first ask her mom if she needed help, rather than just declaring changes in an authoritarian manner.
This kind of receptive two-way conversation allowed her mom to open up and admit she was overwhelmed by paying bills and that she needed help driving long distances and at night. This showed Laura that her mother knew some of her own limitations and that they could talk about how to best manage these concerns.
The open dialogue also allowed Sharon to feel empowered in the decision-making process. Gradually, Laura felt less like her mother's mother and more like a supportive daughter. After several months, Sharon had multiple resources in place that allowed her to feel more secure, which, in turn, eased Laura's anxiety about how to best care for her mom.
Many times, we want to wrap things up in a neat package, so we don't have to think about them. Aging isn't easy, and difficult situations arise. Laura had to confront this when her mother dislocated her hip right after returning her lifeline alert button. (Sharon had been forced to crawl all the way from the bathroom into her bedroom to reach the telephone.) Laura immediately blamed herself as an irresponsible daughter for allowing this to happen.
She came into my office, distressed and fearful, a week after seeing her mother in the emergency room. Her panic had once again triggered her need to control the situation. She envisioned yelling at her mother for returning the lifeline. She wanted to make it perfectly clear that Sharon could have lain there for days, and possibly died.
Instead, Laura processed her feelings and used her new approach. Venting her initial fears in session made it possible for Laura to calmly ask her mother how she felt about being alone in an emergency situation, like the one she had just experienced. And, to Laura's surprise, Sharon reordered the lifeline, insisting that she never wanted to be in a situation like that again, one in which she was forced to struggle to get help when she needed it most. She then bragged about how she now had a new and improved lifeline that had a GPS and could be used outside.
Laura recognized that processing her fears had been her own necessary first step. Slowing down and putting her "fix-it attitude" on the back burner was a second step. Communicating with her mother and finding out what Sharon was experiencing was her third step. Arriving at a natural solution together was her new goal.
Michelle Krepak, LCSW, is a social worker with Family Centers.  Serving Greenwich, Stamford, Darien, New Canaan, CT, and Westchester County, NY, Family Centers is a United Way, New Canaan Community Foundation and Community Fund of Darien partner agency that offers counseling and support programs for children, adults and families. For information, call 203-869-4848 or visit www.familycenters.org.