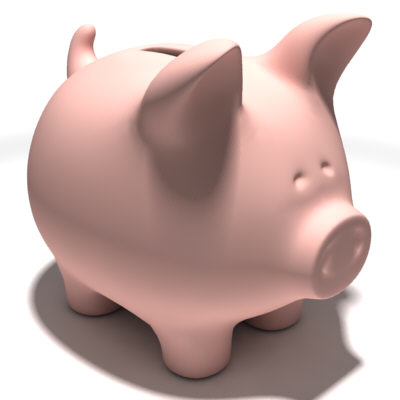 by John Marino, CFP, with Tracy Green Landauer, Esq.
As a financial advisor, I have helped many clients prepare for the potential long-term incapacity or illness of a loved one.  That care can range from managing a checkbook or medication all the way to A-Z care and can cover the unexpected, such as intensified family dynamics.  As much as I could empathize and do my part on the financial planning side, I didn't fully appreciate these realities until my own dad developed Alzheimer's.  I discovered at that point that nothing prepares you for the physical and emotional shock that the family caregivers experience.
My wife, Elaine, and I — and, usually indirectly, my kids — all chipped in and experienced firsthand the true enormity of caring for him, despite his being very cooperative.  We did a lot of research and gained valuable, practical knowledge from a variety of unrelated sources, but it was a challenge and we sometimes needed to learn from our own mistakes.  We shared many stories with Karen and Kim, who not only cared for their dad through his health issues — which included dementia — but who used that experience to set up this comprehensive one-stop resource to ease the struggle of those who are also caring for their sick loved ones.  I asked Tracy Green Landauer, a financial attorney, to add her expertise here because I have seen the benefit of being proactive and getting out in front of these issues, the legal aspects of which are a critical component.
Q. What should people know about managing their parents' assets?
A. Start the financial management relationship early.  While it isn't necessary to actually manage your parents' assets until it becomes a challenge for them, a healthy, informed dialogue should exist while they are healthy.  You should be informed about their priorities and preferences with respect to their assets, and they should be informed on what you can and maybe can't do for them when the time comes for you to step in.  From a legal perspective, you will only be able to act for your parents if they have granted you "power of attorney."  To accomplish this, they must sign a document specifying the scope of your authority, usually before a notary public.  It is usually best for them to (1) sign the form provided by the bank or other institution that holds their money (authorizing their financial advisors to speak with you directly, among other things), and (2) sign an all-purpose power-of-attorney form for the state where they live.  The required format for an all-purpose document can vary significantly from state to state, so use care.
(JM)
Q. What are the most common mistakes people make when planning for their retirement?
A. Not taking the planning process seriously is the biggest mistake  Planning needs to take into account the expected as well as the unexpected.  And it needs to start early.  As people approach peak earning years, they need to already be in the habit of saving for these expected and unexpected events.  This will increase the likelihood of success because it puts the necessary amount of resources to work and allows those resources the necessary time to grow.  They need to take full advantage of employer-sponsored retirement plans where available, because of the potential tax advantages.
As retirement approaches, financial assets need to be reallocated — shifted from growth mode to "paycheck replacement" mode.  Easier said than done.  In the current environment of very low interest rates, there's a need to look beyond traditional fixed-income investments.  Approaches such as the use of high dividend stocks or covered call writing and other alternatives may not only diversify sources of income but are not closely correlated to traditional fixed income which may help reduce loss of principal in the event of a rising interest rate environment.  Assuming that risk-management needs have been adequately addressed for pre-retirement life (health, life insurance, etc), an individual or couple needs to consider the unexpected, such as the financial impact of a stay in a nursing home.  See below for details.  (JM)
Q. What is a "trust" and is it worthwhile?
A. In general, a trust is a relationship in which one person (called the "Trustee") holds title to property, subject to an obligation to keep or use the property for the benefit of another (referred to as the "Beneficiary").  A trust is formed under state law, and certain formalities as to signing the trust document before witnesses or a notary may be required and indeed may vary from state to state.  Many people are well served by transferring assets to a trust, so that the selected Trustee can manage the assets for their benefit and take care of their needs.  The creation of a trust may, in fact, be more expensive in the long run than other alternatives, but it is also more flexible than a power-of-attorney relationship.  To determine whether creation of a trust is worthwhile for any specific person, the assets, the tax implications and the desired goals for the trust must be analyzed with the help of a professional.  (TGL)
Q. How do we protect our parents from financial scams?
A. Again, be part of their financial lives early in the process.  A good interim step between parents' complete independence and full dependence is to get duplicate statements of all their investments, banking, credit cards, etc., so you can be aware of any unusual activity.  Be objective about their ability to manage their finances, and be prepared to take over when necessary before something unforeseen happens.  Have the conversation early so when that day comes, everyone is more likely to be on board.  (JM)
Q. How do you protect one parent financially when the other parent's health care is draining the savings?
A. This is a complicated and frequently changing area of the law, so consultation with a lawyer who specializes in elder law may be the most cost-effective approach.  (TGL)
Q. What are some of the considerations for long-term care insurance?
A. When it comes to long term care ("LTC"), there are financial considerations and lifestyle preferences.  Financially, people fall into 3 categories:
1) Not enough assets to protect or insufficient income to comfortably pay the LTC insurance premium.
2) Substantial enough assets and income to "self-insure," or comfortably pay for the facility (generally between $75-$150K) out-of-pocket.
3) Significant assets to protect, but not enough resources to "self-insure."  In this case, paying the premium on a LTC insurance policy may be the best choice.
Many people feel that if they just get enough coverage for a nursing home, or if they deplete their assets and qualify for Medicaid, they will be okay.  In reality, a nursing home can be a difficult environment, and planning for something more palatable, such as an assisted-living facility, may be a wise route to take.  Finally, the younger you are when you apply, the cheaper LTC insurance is.  Of course, you will pay the premium for a longer period of time, which may have an offsetting effect.  Also, the longer one waits to apply, the greater the risk of being uninsurable due to a medical condition that materializes later on.  (JM)
Q.  How should you prepare for the unlikely scenario that your parent can no longer manage their own finances?
A. It is a much more likely scenario than you think. See above on steps to take.  (JM)
John Marino is a vice president at Morgan Stanley Smith in Manhattan and lives in Westport, CT.  He provides personalfinancial planning, which includes, estate, tax, retirement, asset management, insurance and charitable gift planning.  For more information, take a look at fa.smithbarney.com/kmg/
Tracy Green Landauer is a Partner at Pryor Cashman LLP, a mid-size law firm in Manhattan.  She provides personal estate, tax, charitable gift and retirement planning to a broad range of individuals, tailoring plans to the needs and goals of each client.  For more information, take a look at pryorcashman.com.