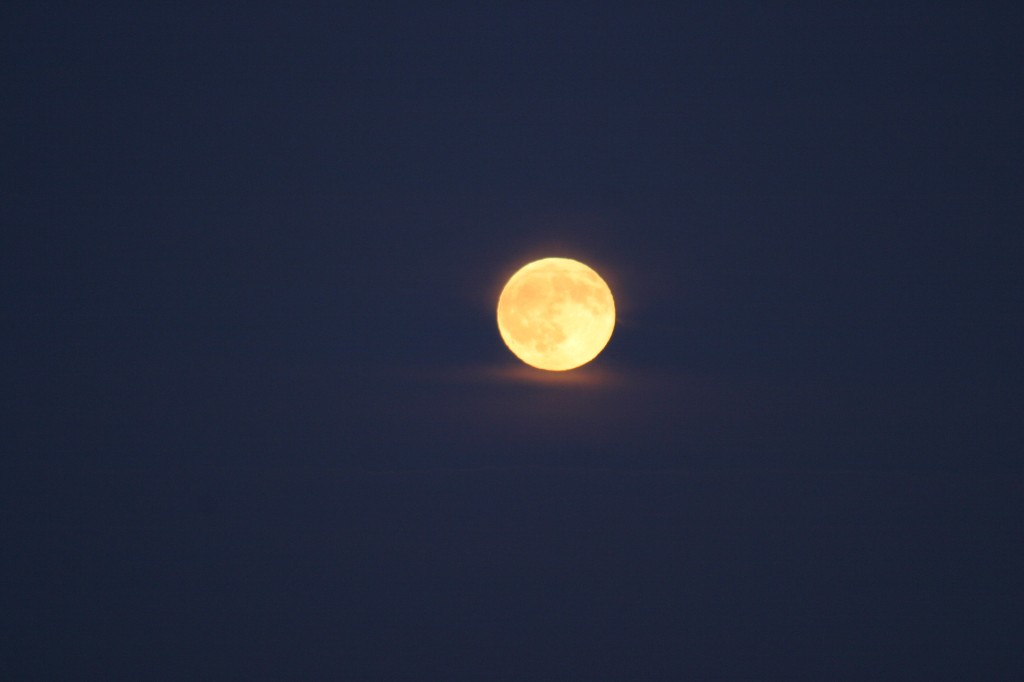 The First Of A Two-Part Series
by Kim Keller
It started in the summer of 2005. Anxiety started creeping into my sleep in the dead of night.
It began simply enough. I would wake up around 2 or 3 a.m., worrying about my father who was seriously ill. Was he okay? Was he scared? Was he in awful pain? I knew the nights were hard for him, and somehow I guess I thought I was supporting him by losing sleep myself.
So the wake-ups continued, throughout his ordeal, and like any bad habit, it took on a life all its own. Then, when I was mourning his death, I was too distraught to sleep well. Eventually it shifted to worrying about my mother, who had a stroke a few years after Dad died and a lengthy recovery that continues to this day. By now, the 2 a.m. wake-up has become a regular part of my life — I struggle nearly every night to get a decent stretch of sleep.
Of course, I'm not alone. Many friends suffer from the same malaise, and over a glass of wine, we'll often share tips for tracking down that elusive night of restful sleep. (And, yes, too much wine, indeed too much alcohol of any kind, won't deliver anything close to a restful night. That's tip number one! It may temporarily knock you out, but it won't keep you asleep.)
We know many of you also suffer from sleep deprivation, so we decided to collect some of our favorite tips for getting a good night's sleep, in the words of the tipsters themselves.
Here we go:
"Turn off the lights — computer lights, TV lights, all of them. Light depletes your body of its natural melatonin, which is essential for good quality sleep."  ~Christine from Hampton Bays, NY
"Move. If you are lying there for a half-hour and not sleeping, get up and move. I move to the guest room or the couch, and it really works. It's amazing. Reading also helps me fall asleep, but most sleep experts don't suggest this. Meditation obviously helps."  ~Annemarie from Fairfield, CT
"The best advice I can offer — which, sadly, I don't follow — is turn off your iPad / iPhone and keep it off. Once I reach for my back-lit toy, I'm a goner!"  ~Shira from Richmond,  CA
"Hmmm, I look through gardening catalogs and magazines and lie in bed and design future garden spaces. I try to get my mind focused on something creative. I find I can relax easier if I feel like I'm using my awake brain for planning rather than just obsessing on how I'm not sleeping."  ~Suzanne from Norwalk, CT
"My favorite trick is to put calming music on at bedtime or, better yet, a progressive relaxation CD. You know I love the works by Belleruth Naparstek. Also, I heard on the Dr. Oz show that drinking a glass of tart cherry juice an hour or so before bedtime is effective, and I've had several clients report that it works for them. You can find it at health food stores or at some grocery stores in the "Healthy" aisle. It comes ready to drink or in concentrate, which needs to be mixed with water as per the directions. And make sure to dilute the concentrate!"  ~Kim, massage therapist, from The Villages, FL
"When I'm having trouble sleeping, I stay away from alcohol and sugar — things that don't help my body. Focusing on my breath, like when you count sheep, keeps my mind away from other distracting thoughts that might keep me awake."  ~Stephanie from Fairfield, CT
"I'm not sure why it works, but I try to remember each meal I've had on my last vacation. It's just an innocuous thing to think about, which is better than thinking about work."  ~Lisa from New York, NY
"When I have trouble sleeping, I turn to the hour-long radio series, This American Life. Each week, Ira Glass and his cast of soothing speakers tackle a central theme. This is not to say the program is boring; it's actually quite compelling. But think of it like a bedtime story for adults, told in the relaxing tones of NPR. As soon as it starts, I feel the anxiety inside me just melting away. Worst-case scenario? If I'm still awake after an hour, at least I've listened to an interesting story. Best of all, there are literally hundreds of episodes and themes to choose from, all for free."  ~Michael from Brooklyn, NY
"I would say a bowl of cereal with milk right before bed usually helps me to fall asleep. If I wake up in the middle of the night, and my mind starts to fret, I try to remember the names of the clouds, and I say them over and over: cirrus, stratus, cumulus, cirrocumulus, cumulonimbus . . . This is boring enough that I'm usually able to drift off."  ~Betsy from Bloomingburg, NY
"Warm milk and honey works for me."  ~Ann from Leonia, NJ
"I listen to my breathing and try to have an out-of-body experience."  ~Lucy from Richmond, CA
"Here are some ideas I give to students who are having trouble sleeping:
Practicing forward-bending asanas before you go to bed.
Tensing and relaxing your muscles before sleep.
A hot bath before bed.
A lavender-scented pillow or oil you can sprinkle on the pillow or a cloth.
Counting breaths is good: when you breathe in, mentally say "In" and, when you exhale, count 1 and so on up to 10, then start again. Count your breaths from 1 to 27 or 1 to 54, and if you reach 27 or 54, start again."  ~Barbara, yoga instructor, from Redding, CT
"No electronics an hour-plus prior to sleep, chamomile tea or warm milk, and white noise on a timer — on my iPhone app, I can set it to end after a certain time. That's my go-to list!"  ~Dana from Minneapolis, MN
We hope you'll find some tips here that will bring you a good night's sleep. We love collecting these restful ideas, and we hope you'll share your favorite sleep tips with us as well. What works for you?
Kim Keller is the Co-Founder of In Care of Dad. She lives and works in New York City.
The photo titled "Midnight Moon" was taken by Peter Capuciati.