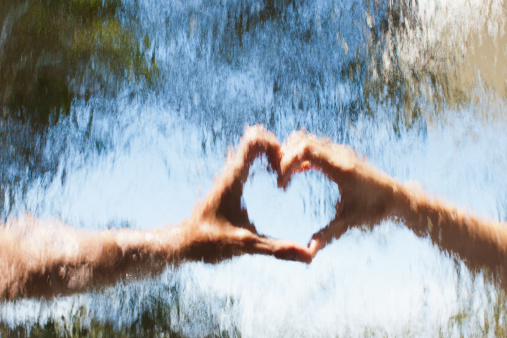 by Myra Marcus, Ph.D.
The concept of successful aging has become familiar to us. It relies on the combination of three factors: avoidance of disease, maintaining high cognitive and physical functioning, and having an active and meaningful social life. But is there such a thing as "successful caregiving"?
From the vantage point of the client/patient, it might mean that their physical, social and emotional needs are met sufficiently. But how would a caregiver define success? Does it simply mean that their loved one is kempt, nourished and free from bedsores? Or is it something more intangible, such as helping the patient have a "good death"? It is a subjective term that relies on the caregiver's perception of what constitutes compassionate care.
Sarah, Ellen and Mary were three sisters who lived in different states. The age difference between them, from eldest to youngest, was 12 years. Their parents lived in an adult community in Florida. Through the years the sisters visited regularly, although not always at the same time. When their mom died suddenly, their 90-year-old father was left to fend for himself.
He was able to function autonomously for several years, but, during one of her visits, Mary noticed cognitive changes: memory lapses, confusion, and decreased ability to manage his day-to-day activities. Since none of the daughters lived close by, they decided that a division of labor among them was needed.
"While most people would chalk these things up to aging, something just didn't seem right to me," Mary said. "Growing up, my father was the one who took care of us. It was becoming clear that it was our turn to return the favor."
While Dad was still driving, he had been involved in several fender-benders. The first step — to his dismay — was to take his car keys away. He had become a danger to himself and others. The next step was to move their dad to a facility where he would receive the necessary care and supervision.
The women coordinated their visits to coincide with the major transitions taking place for their father. The sisters conference-called weekly to provide updates and decide upon future steps. Mary was an accountant so she was tasked with handling their dad's financial and legal affairs, including funeral arrangements. Sarah was a nurse, so she took charge of any medical issues that arose. Ellen was the closest geographically and was thus able to visit more frequently and stay longer — she was able to more closely monitor the care their dad was receiving.
"Working with my sisters to coordinate Dad's care was like a full-time job," said Sarah. "Thank goodness for technology. Having the ability to Skype and FaceTime allowed us to keep a physical connection with each other, which was critical when we had to make those tough decisions. It was nice to be able to see my sisters and cry with them, even though they were miles away."
Later, it became medically necessary to transfer their father into a hospice facility. His dementia had progressed and his heart function was diminished. His physician felt that he would not live much longer. Mary had more job flexibility, so she was able to stay with him, and be with him at the end. She visited daily and spent her time talking to him, playing music, and reading his favorite poems.
Their father died peacefully with all three of his daughters by his bedside. Dad was cremated, according to his wishes. Ellen and Mary drove back to his native state of Connecticut with his ashes, and one month later the women held a memorial service where the ashes were scattered on Long Island Sound.
All present then went to lunch and celebrated their father's life. This story, with its cooperation among the daughters, the workable and amenable division of labor, continuity of care, and clear expression of love, amounts to what most people would call "successful caregiving."
Myra Marcus, Ph.D., is a clinical social worker with Family Centers, one of Fairfield County's largest providers of human services, counseling, health and education programs. With offices in Greenwich, Stamford, Darien and New Canaan, CT, Family Centers is a United Way, Community Fund of Darien and New Canaan Community Foundation partner agency that offers counseling and support programs for children, adults and families. Family Centers is also affiliated with the Community Fund of Darien. For information, call 203-869-4848 or visit www.familycenters.org.
Photo credit: Tom Merton