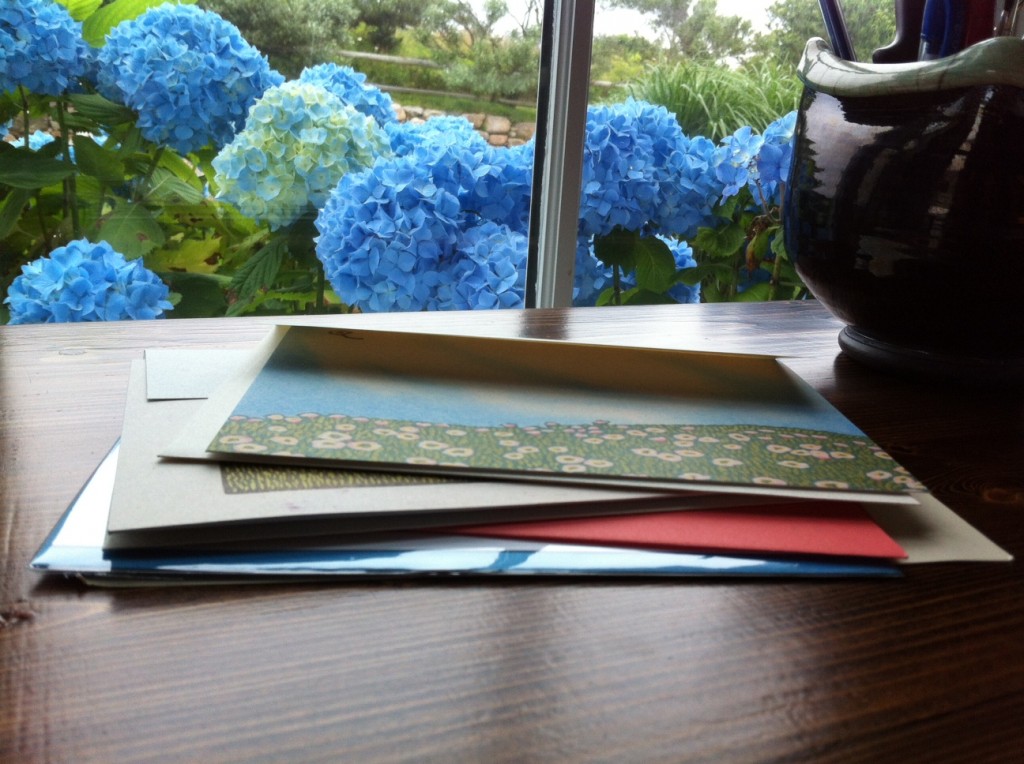 by Karen Keller Capuciati
There's a stack of long-overdue sympathy cards piled high on my desk right now. I bought them weeks ago but haven't managed to personalize any of the cards yet. Most likely, it's the trepidation of not knowing what to say that has me frozen. What if I say the wrong thing? What if I've waited too long? What if sending a card now only stirs up painful memories?
I really know better than to think any of these things. I remember how comforting it was to receive cards and letters from friends and family after my dad died. In fact, after he passed away in July of 2006, I sat in the living room of my parents' house and read through piles of cards, hundreds of them, it seemed, and it was just overwhelming to think about how many people cared enough to send along their prayers and well wishes. I went through the cards more than once, and the truth is, the written messages themselves weren't that important. Just knowing that so many people were thinking of us, trying to comfort us in that painful time, was what really mattered.
It was that kind of compassion that meant so much to Kim and Mom and me. The simple email letting us know that the sender was thinking of us; the banana cake with caramel frosting that Mom's neighbor made; the platter of sandwiches that was delivered to our door; the knowing smiles and warm hugs. It was the seemingly small acts of kindness that propped us all up during that difficult time. Remembering these moments of generosity and good will got us wondering about the various ways people show their affection and concern when a loved one has passed on, so we asked some In Care of Dad friends and contributors to share the things that helped them the most in their respective times of need.
Continue Reading