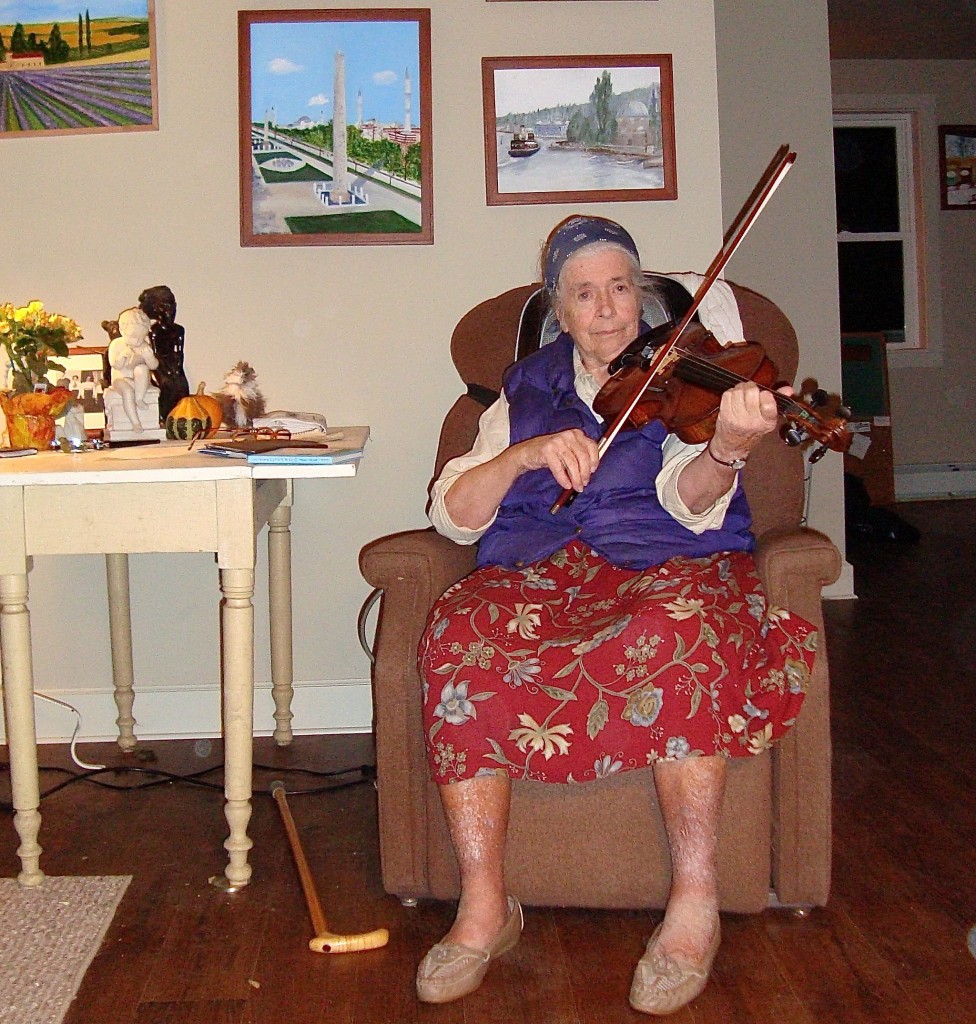 by Beth Whitman
Throughout my life, routine daily activities have been accompanied by the music of my mother's singing and humming. Sometimes her humming was under her breath and sometimes she would be singing a song in her clear and beautiful soprano voice. There are many songs I know simply because Mom has sung them throughout my life.
Du Du Liecht Mir Mir Hertzen
Du, du Liecht Mir Mit Zin.
Du, do mein mir
Da daa, d da da, d daa.
I don't think Mom ever sang the end of that song. It always devolved into da, da, da.
Some of the songs I know because Mom introduced them to us in other ways. The Swingle Singers was a group that Mom was crazy about when we were growing up. She had a number of their albums and often played them, but her favorite song of theirs was "Bach's Prelude Chorale." When she was particularly happy, she would often hum the Prelude Chorale.
do DOO . . .  doobie doobie doobie doobie doobie doo,
Doobie doobie doobie doobie doobie do DOO.
And then there were the old standards from the Gilbert and Sullivan musicals from the days when Mom was in the orchestra pit. She played the viola, and wherever we lived, Mom was a member of the local orchestra or played in string quartets with other musicians she met through the orchestra. I used to spend hours after school in the empty auditoriums listening to the cast rehearse.
Continue Reading