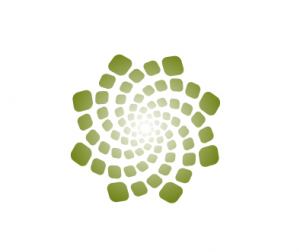 Third in a Series Detailing Our 100 Most Beneficial and Indispensable Lessons
by Kim Keller
Karen and I learned lots of important lessons while helping our parents during their respective illnesses, and we've been on a mission to lend a hand to other families ever since.  So many people shared their experiences with us during those difficult days, back before our dad died in July 2006 and up through the time of our mom's stroke in 2009, that we've stored up a lot of information and a lot of gratitude.  Whether it was practical advice or sharing a great resource or just offering simple words of encouragement, those stories helped us find our way through the despair and the chaos, and we hope to return the kindness.
In that spirit, here are ten more of the most important lessons we've learned:
1. Create a Durable Power of Attorney — This allows you or another trusted person to handle your loved one's personal business affairs, from banking to investments to real estate, etc.  A "durable" power-of-attorney is preferable to a standard power of attorney because it's set up specifically to deal with the possibility of your loved one's becoming disabled or incapacitated.
2. Maintain a Regular Schedule — This is a critical need for anyone who is disoriented or suffering from memory loss.  We had to set up a routine for both our parents.  Routines are calming and less strenuous, because a familiar schedule doesn't require, and hence deplete, as much brainpower.  Our mom actually lost her ability to tell time after her stroke, so her daily routine — wake up at 8, shower, get dressed, breakfast at 9, etc. — helped her regain her footing with time.
3. Ask About Having Food with Meds — Always ask the doctor, "Should this medication be taken with food?"  Lots of medications can make you sick if they're taken without food.  Often medication containers have a label indicating that food should be taken but don't count on it.  Never forget to ask this simple question — it can make a huge difference in the quality of care.
4. Understand the Cost of Care — Costs can pile up quickly.  Though the cost of care varies from city to city and town to town, we found this terrific guide called the Genworth 2012 Cost of Care Survey that might prove helpful to you.
5. Pay Attention to Each Medication — Here's a tip we got from the FDA: You should ask the doctor, whenever he or she is prescribing meds, to give you the correct spelling for the medication, dosage, usage directions and any special instructions, and write it all down right there in the doctor's office.  Take those notes with you to the pharmacist to confirm that the medications you receive are correct.  This helps ensure that the pharmacist is reading the doctor's handwriting properly, and it also assures that there is no confusion between two medications with similar names.
6. Vial of Life — We keep a list of our mom's vital health information pinned by magnet to her refrigerator door.  We included all the information that would be necessary in case of a medical emergency, such as her current medication list and medical history, emergency contact numbers and insurance information.  To learn more about this, take a look at our story, Vial of Life.
7. Keep a List of Important Financial Information — This is especially helpful if you're concerned that your loved one may forget to pay his or her bills, and you can foresee yourself trying to rectify the situation and eventually having to take over that responsibility.  This list should include: mortgage and/or rental information; bank contact information; and account numbers for utility companies (gas, electric, water, credit cards, etc.).
8. Consider a Rehab Facility — No matter how appealing home might seem after a long hospital stay, if a doctor recommends a stint in a rehabilitation facility first, it's probably a very good idea.  Rehabs create a solid foundation for recovery.  Our mom and dad both resisted going, but they ended up benefiting from the direction and tools the rehabs provided them during their respective stays.
9. Music Is Magic — At least we believe it is, and that's all you really need for magic: belief!  Music allowed our dad to escape the noise and chaos of the hospital, and music has helped our mom find relief from her anxiety.  Galina Mindlin's book, Your Playlist Can Change Your Life, explains that music benefits everyone — whether you're trying to relieve anxiety, sharpen memory, increase concentration, improve your mood or even relieve pain.  And we couldn't agree more. If you believe music can aid a person in either pain or recovery, play on!
10. Find Balance in Your Life — It may seem hard to do, with all the urgent responsibilities you're facing, but we realized a long time ago that we needed time to be normal, to socialize and to laugh.  We encouraged each other to do the things we enjoyed and to connect with friends.  Initially, we all felt guilty about going out, socializing and laughing, but, in hindsight, this was the absolute right thing to do.  It rejuvenates you for the arduous tasks you face during the day.
Kim Keller is the co-founder of In Care of Dad.  She lives and works in New York City.