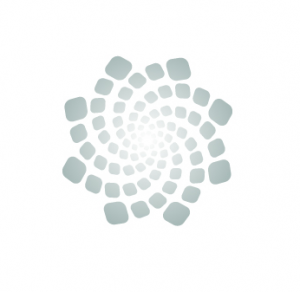 Sixth in a Series Detailing Our 100 Most Beneficial and Indispensable Lessons
by Kim Keller
My sister, Karen, and I were recently talking about how the creation of In Care of Dad has brought us a great deal of peace with our father's death, which was six years ago on July 16th.
In Care of Dad was inspired by the challenges we faced during our dad's health ordeal.  After his death we were heartbroken and exhausted, but we didn't want all the lessons we learned to die with him.  So, in honor of Ed Keller, our dad, we made a pact to empower other families with information and emotional support to help them make better health care choices.
In that spirit, here are ten more of the most important lessons we've learned:
1. Help Combat Medication Errors — We recommend a website called MediGuard.org, a free, easy-to-use service that reviews the potentially dangerous interaction of prescription drugs that your loved one may currently be taking.  You provide a list of medications (prescriptions, over-the-counter drugs, vitamins, herbs, etc.), answer a few simple questions, and within minutes you'll receive an informative report, in simple, easy-to-read language, the purpose of which is to alert you to any potential problems regarding interactions of chemical substances.  But the report goes further: it ranks the severity of the risk, notes the side effects for each individual medication, and points out the possibility of counterproductive interactions — when one prescription might be undermining the effectiveness of another.
2. Read A Spy In The Nursing Home —  A simple, well-organized book that is a must-read for anyone scouting out a nursing home.  It's insightful and wise.
3. Drink Water! — Twice our father was rushed to the hospital for what turned out to be severe dehydration.  Each time Dad was disoriented and barely able to move — we learned the hard way how serious dehydration can be.  Our bodies need water at every age, of course, but people at advanced ages are particularly vulnerable, especially when taking medication on a regular basis. Indeed, that part is true for people at any age.  Medication heightens the risk of dehydration, which can cause all kinds of problems, from headaches, dizziness and fatigue to fainting, heat stroke and seizures.
4. Think Through In-Home Care Needs — Before you begin looking for in-home care, you need to first get your thoughts together.  Ask yourself, "What do we really need?"  Help with meals?  Assistance with bathing?  Will you need help just during the day or throughout the night?  Here's our list of things to consider, which will help you get started.
5. Find The Best Hospital In Your Area — If your loved one has a single medical issue, and a specific doctor he or she wants to see, the hospital may not be as important.  But we found that because our dad, like many elderly patients, had several serious conditions, it was more effective to choose the hospital first (teaching hospitals are ideal in such a case), and then find the appropriate doctors at that facility.  It cuts down on mistakes and miscommunications to have all the doctors affiliated with the same place.
6. Understand The Cost Of Rehab Care — Medicare defines rehab as "short-term care at a skilled-nursing facility," and it generally covers 100% of the first 20 days.  For the next 80 days, your loved one is responsible to pay $141.50 per day, which can likely be picked up by your parent's secondary (or "gap") insurance, and then Medicare typically covers the balance.  Medicare coverage stops after the 100th day.  Your loved one must also have a hospital stay of at least three consecutive days (not including the discharge day) and a doctor's order to qualify.  Medicare's coverage includes a semi-private room, meals, skilled nursing and rehabilitation services.  The national average median cost for a skilled-nursing facility, according to The Genworth 2012 Cost of Care Survey, is $200/day for a semi-private room.
7. Consider Hospice — Hospice care is for those who are nearing the end of their lives, and its focus is on comfort, which is known as palliative care.  We were drawn to hospice once we finally understood that there was no treatment plan to make our dad well again.  We wish we had considered it sooner. Regrettably, our dad suffered through an endless number of futile tests and procedures, filling his last days with agony and anguish.  Our lesson: learn and consider all available options and don't wait for your doctors to guide you. Doctors are trained to prolong life, even when chances of recovery are slim. Hospice is a difficult decision your family may have to make on its own but one that may indeed bring peace to your ailing loved one.
8. Educate Yourself — The Mayo Clinic's website (mayoclinic.com) is a terrific resource for researching information on diseases, conditions, symptoms, drugs, tests and procedures.  The information is clear and comprehensive. Some of the features we like best — how to prepare for a doctor's appointment; lifestyle and home remedies; and tools for prevention — can be found in the "disease and conditions" section.  The Mayo Clinic itself is a well-respected, not-for-profit medical practice and medical research group based in Rochester, MN, specializing in the treatment of difficult cases.  Any information you're likely to get from their site is reliable.
9. Seek A Driving Evaluation And Rehabilitation — After our mom's stroke, she was eager to start driving again.  So we consulted mom's physiatrist (a relatively new term meaning "rehabilitation physician"), and he recommended a driving-rehab program.  Mom received an overall evaluation of visual, physical and cognitive abilities pertinent to her driving, and then had one-on-one rehab classes to work on her weak spots.  People who have physical and/or mental impairments or conditions resulting from illness, injury or normal aging should consider a driving-rehab program like this.  It might be someone with a new physical disability, like the loss of a limb, or it could be someone who has suffered a brain injury or been diagnosed with a disorder that interferes with cognitive ability.  Or it could simply be that the family is starting to see problems with an older driver, such as drifting into another lane, or any other kind of misjudgment that might precipitate an accident.  To find a driving-rehab program near you, you can contact either of these organizations —  The Association For Driving Rehabilitation Specialists or The American Occupational Therapy Association.
10. Get Enough Rest — Sleeping through the night is easier said than done, I know.  I was always a sound sleeper until my father's illness, then sleeping through the night became more of a challenge.  I would wake up in the middle of the night and then lay awake for hours worrying about him.  Of course, it didn't help him or me, but knowing that didn't help me sleep!  And then I came to find out Karen was up in the middle of the night, too, worrying just like me.  Ever since that time, we've been collecting sleep remedies.  Here are some I like best: deep breathing exercises usually calm me down; keeping a paper and pen next to my bed to write down my worries (otherwise, I worry that I'll forget); I make a "worrying appointment" with myself for the next day (really, I actually do this!); and I try to not read anything too heavy before I go to sleep.  Getting enough sleep is key to helping you not fall apart during a stressful time like caregiving.
Kim Keller is the Co-Founder of In Care of Dad.  She lives and works in New York City.