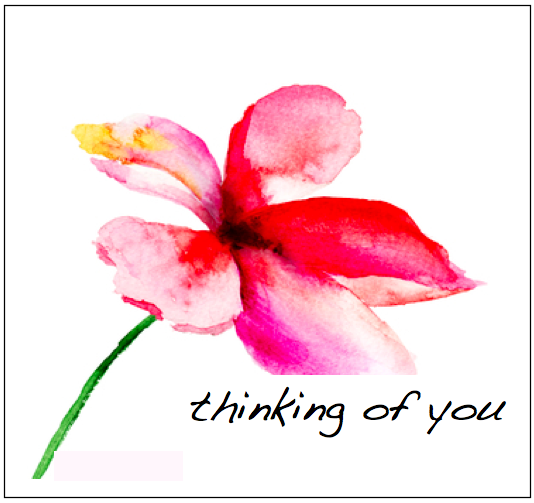 October is Breast Cancer Awareness Month, so we at In Care of Dad proudly rerun this invaluable blog by breast cancer survivor Christine Taylor about the many tools she found to both empower her healing and assuage her fears during the time of her treatment as well as the many years since.  
by Christine Taylor
A cancer diagnosis can easily destabilize your life and leave you feeling out of control. You become extremely busy trying to make all your important life decisions, worrying about yourself and your family, your finances, your job, your treatment options. You feel an overwhelming need to put things in the right place, in the best possible position for the future.
I had breast cancer a few years ago, and as soon as I heard the words "It's cancer," I knew I had a lot of work ahead of me. I launched myself into the full-time pursuits of gathering as many tools and resources as I could find and taking the best possible care of myself — physically, mentally and spiritually — to help ensure the best possible outcome. Naturally, I learned a great deal about what was useful and what wasn't, so if I were creating a toolbox today, comprising the very best items for dealing with a new diagnosis of breast cancer, it would surely include the following:
Peace, Love and Healing by Dr. Bernie Siegel
Peace, Love and Healing is a beautifully written exploration of mind-body communication. Using anecdotes and scientific research, Dr. Siegel writes about the innate ability in each of us to participate in our own healing. Based on common traits he has observed throughout his long career as a cancer surgeon, in patients who thrive in the face of a grim diagnosis, Dr. Siegel writes, "Love and peace of mind do protect us. They allow us to overcome the problems that life hands us. They teach us to survive . . . to live now . . . to have the courage to confront each day." This book was a source of strength and comfort for me during my experience with cancer, and I continue to appreciate its hopeful and empowering messages to this day.
Gentle Restorative Yoga DVD by Breast Cancer Yoga
This non-athletic form of therapeutic yoga combines breathing, movement and meditation — specifically designed to handle the symptoms of breast cancer and the side effects of treatment — to bring about relaxation and to enhance the body's ability to heal itself. For me, this particular style of yoga addressed the myriad symptoms I experienced during cancer, including anxiety, pain, fatigue and nausea. I could do it even on the days I felt sickest and I always felt better afterward. Now I use it as an everyday tool for relaxation and well-being.
Peace and Calming Essential Oil from Young Living Essential Oils
Essential oils are aromatic liquids extracted from the leaves, flowers, seeds and roots of plants and trees. They are used for a wide variety of purposes. Peace and Calming Essential Oil is a blend of citrus, ylang ylang (a tropical tree, native to Asia) and other oils, and was designed to calm tension and promote relaxation and serenity. I used this oil to combat anxiety and insomnia, and it really helped me sleep. I'd put a few drops on the soles of my feet at bedtime and I soon found myself extremely relaxed. It's now my go-to oil — I always have a bottle on hand.
The Cancer Fighting Kitchen by Rebecca Katz
This cookbook contains recipes and helpful tips for every stage of treatment, recovery and survivorship, and is designed with the belief that food can not only help the healing process but also help prevent recurrence. I love the recipe for the Magic Mineral Broth. It's delicious, nourishing and very easy on the stomach. If you don't have an appetite, you can still sip this. I also used the recipe for the homemade ginger ale, which is so easy to make. It gave me all the benefits of ginger, which helps to soothe the stomach, but without any of the sugar that normally comes with soda.
The Whole Food Guide for Breast Cancer Survivors: A Nutritional Approach to Preventing Recurrence by Edward Bauman, MEd PhD, and Helayne Waldman, MS EdD.
This book is loaded with information that every person facing breast cancer should know about — specifically, how nutrition, exercise and environmental chemicals relate to breast cancer, and which foods and lifestyle choices promote good health in the aftermath of a breast cancer diagnosis. I love this book because it is practical, informative and easy to digest — a one-stop repository of all pertinent nutritional information related to breast cancer. I also enjoy the recipe and resource sections.
Guided Imagery with Belleruth Naparstek — Cancer Pack
Guided Imagery is a form of meditation where you listen to a voice that ushers your thoughts and imagination towards a relaxed state. Shortly after my diagnosis, I was directed to a website called Health Journeys, where I ordered some Guided Imagery recordings specifically for cancer. The Cancer Pack includes four CDs or MP3s, each targeted toward a different goal: chemotherapy, fighting cancer, general wellness and stress relief. I love this form of meditation because all you have to do is listen to a voice that guides your mind into relaxation. There is no real work involved, just cooperation. And listening to these meditations really did help me feel serene and more in control, as if I were using my mind to direct my body to fight the illness and get better.
All of the tools on my list have a common theme: they help to calm the storm and empower you with things you can do to feel better in every way. These tools can be used at the time of treatment, as well as during the many years you have ahead of you.
Christine Taylor is a holistic health counselor and health educator.  She lives in Hampton Bays, New York.