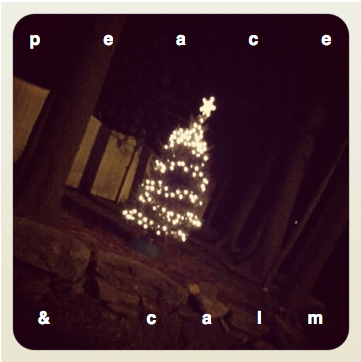 by Thalia Anderen, LCSW
By now, we have all been inundated with movies and songs that tout joy and peace during the holiday season. Yet, for many of us, just hearing the word holidays can conjure up anxiety and stress. Increased social commitments, extra spending, shopping, traveling and dealing with families and guests are just some of the elements that create stress during the holidays. In addition, the constant hustle and bustle can lead people to feel tired and run down, and increase the chances of getting sick.
However, there are several ways to stay calm and healthy during the holidays:
Plan Ahead: Organizing your schedule can help you make the most of your time. Use a calendar to keep track of family plans, activities and parties. Make lists outlining various topics, such as gift giving, meal planning, and tasks still to do. The more you try to keep all this information in your head, the more pressure you will feel. Shopping online can also save you energy and leave more time for relaxation. And don't be afraid to delegate tasks to family or friends.
Spend Within Your Means: Decide on a budget that feels comfortable for you and try to stick to it. Sometimes in the holiday season it's hard to stay within your financial means, and that's another area that creates stress and anxiety. So don't be afraid to discuss budget concerns with family and friends. Instead of feeling pressured to buy presents for everyone you know, organize a 'grab bag' or 'Secret Santa' gift exchange.
Maintain Perspective: Caregiving during the holiday season is fraught with emotional landmines. You may feel added pressure to make the holiday extra-special for someone you love who is suffering, but try to remember, your presence is the best present. You don't need extravagant gifts or huge festivities to show your love. You just need to be there, to listen, to share the moment.
Prioritize: Go the parties and events that you really want to attend, not the ones you feel obligated to attend. Saying yes when you really want to say no can lead you to feel resentful and overwhelmed. There is no such thing as the 'perfect holiday.' Putting that type of pressure on yourself will only lead to increased stress and guilt. Try to remember what and why you're celebrating in the first place!
Don't Overindulge: It's often difficult to say no to elaborate food and drink during the holidays. However, for many people, this only adds to the stress and guilt. Choose the items you can't live without, but enjoy them in moderation. And don't forget to stay hydrated — dehydration provides an optimal environment for illness.
Exercise: Exercise is often the first thing to go during the holiday time crunch. But 20 minutes a day is all you need to boost your energy level and metabolism and to decrease stress.
Take Your Vitamins: Routinely adding fruits and vegetables to your diet and taking extra vitamin C promotes improved immune functioning.
Get Enough Sleep: With increased social commitments, it's easy to skimp on sleep. Studies show, however, that people are three times less likely to catch a cold if they average at least eight hours of sleep per night.
Take Time for Yourself: It's important to give yourself a break during the holidays. In other words, be sure to include yourself on your to-do list. Make time to do something you enjoy every day. Taking care of yourself physically and mentally will help you enjoy all the season has to offer.
Sure, it's easy to list a few ways to avoid the common holiday pitfalls. Incorporating them into your lifestyle is a completely different animal. However, keeping a few of these ideas in the back of your head as you go about the next few weeks will certainly make the season less stressful, and give you a chance to actually enjoy yourself!
Thalia Anderen, LCSW, is the Clinical Supervisor at Family Centers/The Center For Hope, a private, non-profit organization offering education and human services to children, adults and families living in Lower Fairfield County, CT.