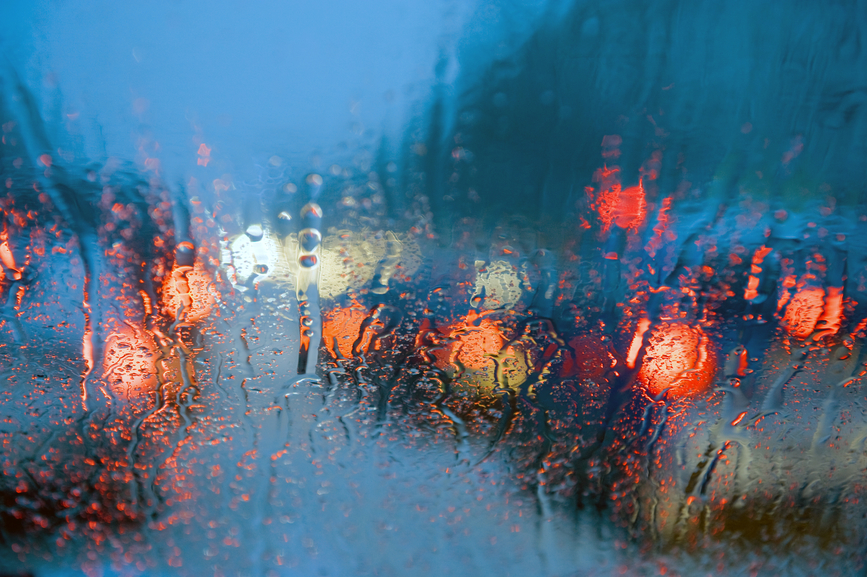 by Kim Keller
In most of America, people are still very much reliant on automobiles to get around. Not so much in urban areas, where public transportation is highly developed, but everywhere else, driving is pretty much a cultural requirement. So, one of the hardest adjustments my mom has had to make is not being able to drive, even temporarily. She's had some health challenges during the last few years that have impacted her ability to drive safely, so my sister Karen and I had to find alternate transportation and a pathway for Mom to return to driving her own car.
Here's what we did:
After she had a stroke in 2009, there was a period when Mom's cognitive ability was a bit shaky. She had trouble reading some street signs, and her decision-making capacity was not yet ready for the split-second requirements of Florida traffic. Her doctors told us it was a temporary situation, and Mom was certainly eager to get back behind the wheel, but Karen and I were concerned that it was too soon. So, after speaking with one of Mom's doctors, we contacted a nearby rehabilitation center that had a program for evaluating the readiness of drivers who have incurred a physical and/or mental impairment as a result of injury, illness or normal aging.
A specialized Occupational Therapist conducted the testing. The therapist evaluated Mom's ability to drive by testing her vision, her physical capabilities and her overall capacity to make quick judgment calls. The sensory testing was followed by an actual driving assessment.
The results of Mom's test showed that she was not yet ready to get back on the road, so we hired the Occupational Therapist to give Mom the one-on-one training that the testing had indicated was necessary. With time, Mom became her therapist's very best student and passed all the required rigorous testing, which once again cleared her to return to safely driving her own car.
Since then, Mom has had additional physical challenges, including surgery, which once again made her a passenger in the car. The loss of independence is hard on Mom — indeed, on any adult who has spent a lifetime driving a car — but I think she finds comfort and even hope in the driving therapy option.
Mom's situation is not uncommon among aging adults. For anyone else dealing with this issue, there's a terrific booklet we found that we heartily recommend. It's called At The Crossroads: Family Conversations about Alzheimer's Disease, Dementia & Driving, and it's produced by The Hartford Financial Services Group, a division of the Hartford Insurance Company. While Mom doesn't suffer from dementia, we found this guidebook to be wonderfully helpful.
Some of the questions addressed in the booklet include:
How do you assess whether your loved one needs to stop driving?
What other modes of transportation can you use to fill the gap?
How do you have a conversation with your loved one about his or her ability to drive safely?
What are the warning signs?
The other option, of course, is to have your loved one tested at your local Department of Motor Vehicles, but it's a tad impersonal, and one serious drawback is that if your loved one fails the DMV test, he or she will no longer be able to drive. At least with the Occupational Therapy assessment, your loved one may be able to work on reclaiming the skills needed to once again become a safe driver, like my mom.
One of the main reasons that it's hard for aging adults to accept not being able to drive is the loss of independence it represents, especially at a time when life is seemingly overwhelmed with restrictions.
With that in mind, here are some ideas to make life easier:
Find a local taxi service that makes communication and payment convenient and simple.
Reduce the need for your loved one to leave the house by shopping online and encouraging family and friends to visit your loved one's home more often.
Remember to research faith-based programs, as well as non-profit organizations, for free or inexpensive transportation options.
Consider stopping into a local adult day care center to ask them for a few good transportation recommendation.
Getting your license and becoming a legal driver is a watershed moment in every young person's life. Not only have you been adjudged as responsible and competent, but the promise of the open road is also filled with wonder and independence. For aging or newly impaired adults who can no longer safely operate an automobile, it can seem like a confinement unfairly imposed. A driver rehabilitation program may be the answer for you as it has been for our family. Check with the Association for Driver Rehabilitation Specialists, which can be found through your local DMV.
Kim Keller is the Co-Founder of In Care of Dad. She lives and works in New York City.