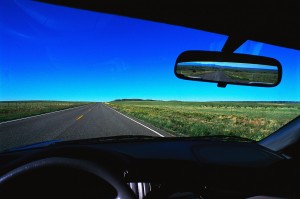 by Joan Blumenfeld, MS, LPC
Driving with my dear old friend, Sarah, was becoming scary!
One evening, Sarah picked me up to go out for dinner. On the way, as we approached a red light, she was chatting with me and not paying attention to the road and we bumped right into the rear of the car in front of us. Thankfully no one was hurt, and neither car was damaged. The scariest part was that Sarah seemed to have no idea of the danger into which she had put herself, me and the occupants of the other car.
Her car was taking on an increasing number of small scrapes and dents. She was getting lost on her way home on familiar roads that she had been driving for years. The police were called four times in six weeks to locate her.
I never felt safe enough to drive with her again after that night. I began meeting her at restaurants or inviting her to my home, making excuses in order to avoid being in the car with her at the wheel.
Although Sarah should not have been driving — she had macular degeneration and mild dementia — she would not hear of voluntarily hanging up her car keys. Being without wheels in a suburban community that lacks public transportation is like being put in prison. But the police were not happy to keep searching for her, and her family was worried about her safety and the safety of others.
Ultimately, in spite of Sarah's understandable resistance, the police — along with the cooperation of Sarah's doctors, spouse and children — prevailed. They presented a united front of driving prevention: the police took away her license; her spouse took her keys; and her children arranged among themselves, with the help of a hired driver, to get Sarah where she needed to go. Eventually Sarah accepted this arrangement but it was not easy.
Warning signs that driving is a problem:
Getting lost
Bumping curbs
Confusion at exits and intersections
Increasing number of scrapes and dents on the car
Strategies that sometimes work:
Hiding the keys
Substitute transportation
Disconnecting the battery
An Rx from the doctor
Pearl of wisdom:  Cessation of driving is a devastating blow to one's independence and self-esteem. The Hartford publishes an excellent free guidebook called At the Crossroads: A Guide to Alzheimer's Disease, Dementia and Driving — it can be ordered or downloaded on The Hartford website.
Joan Blumenfeld, MS, LPC is a Geriatric Care Manager based in Fairfield, County, Connecticut. For information see her web at joanblumenfeld.com.  © Joan Blumenfeld, 2011
We are happy to re-post this blog from November of 2011.