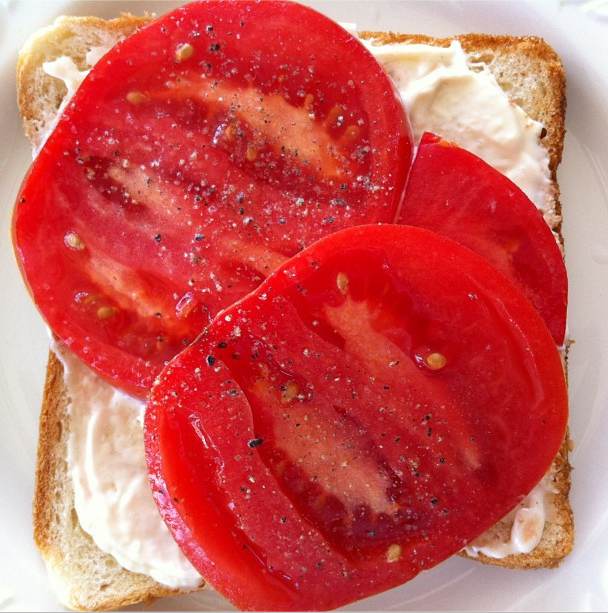 An excerpt from Colleen Lanier's book, The Scenic Route: Adventures in the Life of a Traveling Nurse
On a chilly Saturday morning, I walked into the assisted living facility to visit Dorothy, an eighty-six-year-old hospice patient with dementia. I had been visiting her for almost a year, but every time I visited, we met for the first time. As so often happens with dementia, her mood, awareness, and abilities varied day-to-day. I didn't know what I would find when I visited but had learned a few ways to better connect with her.  As soon as I saw her, I knew she wasn't having a good day. She was picking at the seams of her quilt, moaning a little, and shaking her head back and forth as if to say "No."
I approached the end of her bed and introduced myself for the 45th time. "Hi, Dorothy. My name is Colleen, and I am a volunteer with hospice. May I sit with you for a few minutes?"
She didn't look up, remaining focused on the seams of her quilt, her movements almost suggesting she was sewing. I sat in the chair that was wedged between her bed and the window.
"It's really cold outside," I started. "You can see the frost on the ground."
"I wish they would get here," she said, briefly looking in my direction.
"Who are you waiting for?"
"My son. He's coming to take me home. I've been here a week since I broke my leg. They won't let me walk, but I am going home today." I knew that she had broken her leg when she was a teenager. Her son had told me that when I met him during one of my visits. He said she often thought a broken leg was the reason she was in the nursing home.
Dorothy had moved on to her bedside table, shifting items around and pulling handfuls of tissues from the box, crumpling them up and letting them fall onto her lap. "I can't find anything," she said in frustration. "Where are my keys?"
She looked unhappy, and I changed the subject to the only one that consistently brought her a measure of happiness. It was a topic we had discussed dozens of times before.
"Spring will be here before you know it, Dorothy. I can't wait to get back in my garden."
I didn't have her attention yet, so I continued. "There's nothing like pulling fresh vegetables from your garden, is there?"
"I grew the best tomatoes on the farm." It had worked, and she was engaged.
"What did you like to do with them?"
"Oh my, there is nothing like a tomato sandwich." A smile crossed her face. "Have you ever had one?"
"Do you mean a BLT?" Her hands stopped moving, no longer fidgeting with the tissues.
"No, ma'am, not at all. Just a plain tomato sandwich. There is nothing as good as a tomato sandwich made from your garden. Haven't you had one before?" She reached out and placed her hand on my forearm, apparently concerned that I had not enjoyed such a treat.
"I have had BLTs but not a plain tomato sandwich. How do you like to fix them?"
She closed her eyes and smiled. "You use plain white bread. Nothing fancy, just regular white bread from the store. You use mayonnaise, Duke's mayonnaise, not so much it's messy but don't be skimpy, either. You need enough so you know it's there. Add a little salt and pepper, thick slices of tomato, and you're done."
"That sounds wonderful," I said. "Nothing tastes as good as vegetables from your garden."
"I grow all kinds." Dorothy talked for about ten minutes, telling me about her vegetable garden back on the farm, and offering a few tips on how to keep rabbits out of the garden. She abruptly stopped speaking and started picking at the seams of the quilt. "I think I want to close my eyes for a few minutes."
"Of course," I said, standing up. "I enjoyed talking with you, and if it's okay with you, I'll be back next Saturday."
"Stop by anytime, ma'am. I like having company."
I was halfway down the hall when I realized I had left my gloves on the window sill. I walked back into her room, and looked to see if she was sleeping. Her eyes were open, and as she turned towards me, I said, "Sorry to disturb you — I forgot my gloves."
She looked at me, confused. "Do I know you?"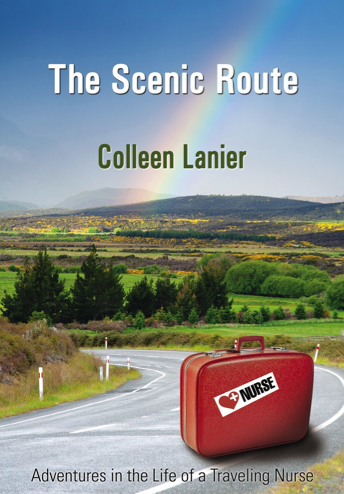 Colleen Lanier is a registered nurse with a private consulting firm, and the author of Miles from Home. Her new book, The Scenic Route, is about her lifelong journey through nursing: the laughter, tears, joy and pain that come with the choice of serving others. The book will be available in paperback October 21st (pre-orders at colleenlanier.com), and the Kindle version is available now on Amazon.