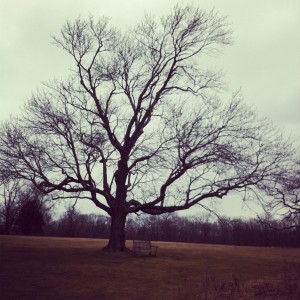 by Myra Marcus, Ph.D.
My mother turned 91 this past December.  A strong, stubborn, and determined woman, she prides herself on her ability to drive, play bridge, manage her finances, and even have a boyfriend.
She has no qualms about summoning an ambulance at 2 a.m. when she experiences chest pains, and she knows if she's convincing enough, she'll be admitted to the hospital.  This does not mean that she is crying wolf — it is just her way of getting the care and attention she feels she needs.
She is also quite canny and has figured out how the health care system in this country would leave her behind if she was not able to advocate for herself.  She prides herself on her independence and resilience but she is tired — tired from the stress and strain of "keeping up" and never "letting go."
Her most recent hospital stay was tough because she was diagnosed with congestive heart failure.  She took this news hard because she was scared, and it signified something worse than she had control over — and it could strike at any time.
She was discharged to her apartment with a cache of medication, but the advice of her physicians was to get some in-home care.  The idea was to "conserve" her energy so that she could still play bridge and attend funerals.  My mother is a vain woman who believes that nothing matters so long as you look good.  Having a stranger help her with activities of daily living was to admit defeat.  To have someone see beyond the facade of grandeur that she so carefully cultivated all these years was devastating.
Many adult children of aging parents experience variations on this theme.  While aging in place is preferable, it is not always possible. The body betrays and breaks down.  Limbs, legs, backs, bladders no longer listen.  Getting dressed can take hours — in spite of many available assistive devices.
Many people choose to not go gently in facing the need for help.  Besides the cost of in-home care, the thought of a stranger in one's house feels intrusive and scary.  It is a time of much angst for parents and children.
There is no perfect solution.  There are many variables, not the least of which is the intense emotion involved.  Roles may become reversed, and parents may need to turn to their children for help.  The other issue is denial and the inability or difficulty to even think about decline and loss.  It is important to look at this major life transition as a process, ideally occurring over time.  Often things occur suddenly and there is no luxury of time to proceed in an orderly fashion.
It is difficult to face the reality of one's parents needing assistance of any kind.  What is helpful is to recognize the possibility — indeed, the likelihood — of having this happen beforehand and to have had a series of conversations well in advance in which parents are able to state their plans, wishes, concerns.  As hard as it may seem, children have to listen, participate and ask questions.  This establishes a sense of calm control and competence.
As we see the "oldest-old" (85 years old and above) becoming our fastest growing population, there is the reality that we will all probably need some sort of assistance at some point in time.  It is a hard truth but a truth nonetheless.
In the end, my mother agreed to have home health care several days a week. However, she still continues to leave her cane in the back seat of the car when she goes out so she can enter a restaurant on her own — for all to see.
Myra Marcus is a clinical social worker with Family Centers, one of Fairfield County's largest providers of human services, counseling, health and education programs.  With offices in Greenwich, Stamford, Darien and New Canaan, CT, Family Centers is a United Way, Community Fund of Darien and New Canaan Community Foundation partner agency that offers counseling and support programs for children, adults and families.  Family Centers is also affiliated with the Community Fund of Darien.  For information, call 203-869-4848 or visit www.familycenters.org.