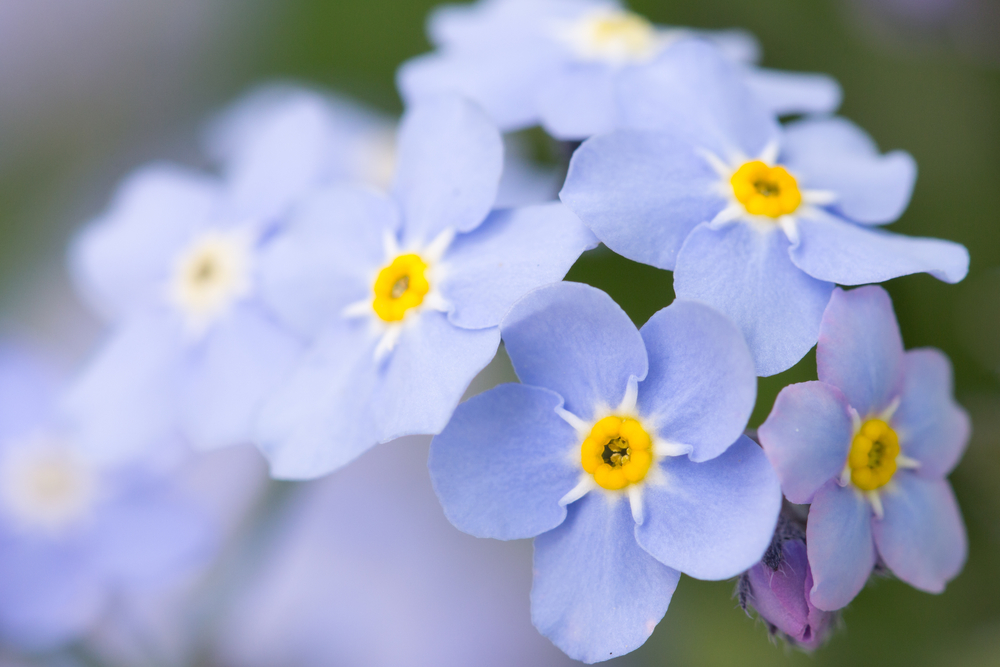 by Kim Keller
As another anniversary of our father's passing — July 16th, to be exact — approaches, my sister Karen and I find ourselves once again filled with regret for all the lessons learned, far too late in life, about how to help someone you love through serious illness.
Dad's health issues lingered for quite some time, but during the last year of his life, he deteriorated at a tumultuous pace. It was a painful ordeal, and if it were possible to go back in time, Karen and I would do many things differently.
We would have more actively:
Insisted that our father seek better medical care earlier in his illness. The critical lesson here: sometimes you just have to travel farther for better hospitals and doctors. Dad made his choices based primarily on location, and while we often questioned the quality of his doctors and their related facilities, we weren't comfortable pushing this point with him, until it was far too late in the game. Given what we now know, we would have kept researching hospitals in the region until we found a teaching hospital with MAGNET status. Teaching hospitals generally attract higher caliber doctors, and a MAGNET designation indicates an impressive level of quality care bestowed upon patients by the nursing staff. Naturally, there are great hospitals that are not teaching facilities, as well as many without MAGNET status, but it's an excellent place to start.
Focused on how Dad could reduce the amount of medications he was taking. He had lots of specialists, especially as his health unraveled, and each doctor added a new prescription or two. Not enough attention was paid to the possible side effects and adverse interactions caused by combining so many medications. In fact, rather than scrutinizing the burgeoning list of drugs that were being pushed at our father, each new medical issue that cropped up heralded another new prescription. Given what we know now, we would have discussed the medication list with all the various specialists, starting with these five questions: (1) Are any of Dad's symptoms a possible side effect of another medication? (2) What are the potential side effects of each drug? (3) Is this drug safe and/or effective for someone over 65? (4) Are there any issues to watch out for when this drug interacts with Dad's other current medications? (5) Is there any harm in changing Dad's diet and/or exercise regimen rather than prescribing another new medication? And to help us with our own research, we would have used MediGuard.com, which is a great tool for fleshing out medication problems.
Talked with our father about end-of-life issues. Dad already had a living will in place, so we thought we were covered in this important area, but we were wrong. We soon discovered that many common scenarios needing to be fully vetted are not handled by the average living will. For example, do you continue with aggressive treatments when they can't cure you but can only sustain a bedridden life? Not an easy question to discuss, and we certainly never discussed this as a family, but at a certain point late in the illness, Dad was no longer able to give his input, and continuing treatments no longer held any promise of recovery. We decided to maintain the full-on treatments, but we've never been sure this was what Dad wanted. If we'd known back then about the critical importance of a wide-ranging end-of-life discussion, we would have used www.agingwithdignity.com. It's an important resource that walks you through the fundamental questions that every family needs to consider.
Established ourselves as coordinators for keeping track of all communication between and amongst the various medical personnel and caregivers attending to Dad. Karen and I just didn't understand, at least not at first, that someone had to pull together all the various pieces of information relating to Dad's care, from medication mandates and treatment instructions to exercise orders and diet alterations. Counting on the medical teams to coordinate and communicate was not realistic. We eventually learned to keep track of everything and to communicate everything. There was nothing too big or too small. Here are some of our charts and checklists.
Created a support team around us to help us anticipate needs, develop a plan, make better decisions, and clue us in on available resources and tools. Frankly, back then we didn't even realize we needed a support team, other than our father's medical attendants. Dad had been sick for so long that we never would have believed we were facing his final year. Without a support team, we spent way too much time being reactive, putting out fires, floundering with decision-making. If we could do it all over again, without the pain and torture that Dad surely experienced, we would've reached out to people who had been down this path before. There are many places to start building a team: in-home care agencies, for example. Or local religious organizations, many of which have outreach programs, geriatric care managers, and senior centers. When we finally did build our team, we were relieved and finally confident that we were making sound decisions. We didn't understand at that point how close we were to the end, but we were at least able to spend our time in a far more important and valuable way: loving our father and enjoying every last minute with him.
Continue Reading