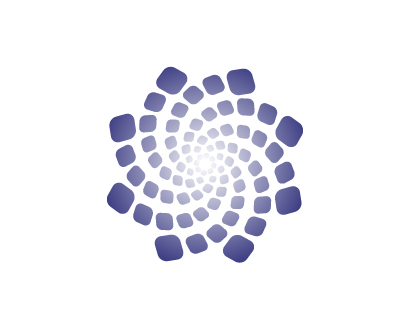 Eighth in a Series Detailing Our 100 Most Beneficial and Indispensable Lessons
by Kim Keller
When Karen and I look back at the most difficult times for our family — our father's health ordeal and eventual death, and then our mother's stroke a few years later — we look back with deep sorrow and with enormous gratitude. I know that gratitude may seem like a funny emotion, given the gravity of these situations, yet gratitude is exactly what we feel. Friends, family and even casual acquaintances gave us so many wonderful little pieces of advice that made all the difference in our situation.
They were generous with their acts of kindness — both big and small — and they kept us going when we thought we had nothing left. When we felt alone, when we felt despair, these special people, some we barely knew, picked us back up and showed us that we were not alone. Yes, we do indeed have lots of gratitude. In Care of Dad, named in honor of our father, is our way to say "thank you" to all of those who lent us a hand during our most trying times.
In that spirit, here are ten more of the most important lessons we've learned:
1. Rest Helps Heal A Brain Injury — A critical lesson we learned after my mom's stroke was that she needed rest to help repair her brain. We tried to make sure that Mom was taking breaks throughout the day and that she got plenty of sleep at night. Trying to rebuild skills like reading and writing takes a lot of focus and concentration, which is exhausting. Rest is an integral part of the healing process.
2. Learn How Medicare Works — If your loved one is 65 or older, chances are he or she is covered by Medicare, which is a government health-insurance program. I found Medicare's booklet, Medicare & You, to be a wonderful resource. It's an easy-to-read guide that includes a summary of Medicare benefits, rights and protections, and answers to the frequently asked questions (FAQs). Another thing to keep in mind: if your loved one is a veteran, there are all kinds of benefits available. To find out more about veterans' benefits, call 800-827-1000.
3. Have A Will Or Trust In Place — This will make certain that your loved one's final decisions regarding the disposition of estate are known and heeded.
4. Find An Easy Communication Tool — We recommend CaringBridge. This wonderful service helps friends and families sharing a health crisis by offering web space and access to any group, extended or otherwise, that wants to share information and stay abreast of a loved one's health status. But more than that, CaringBridge helps families arrange their websites with the following format features: (1) instructions for journal entries to keep everyone up to date; (2) photo uploads to provide a visual component; and (3) a private message center where family and friends can deliver words of encouragement and support. This service is easy to use and completely free.
5. Keep Key Documents Safe — A fireproof box is essential for storing critical documents like Last Will and Testaments, Durable Powers of Attorney, Living Wills and any other Advanced Directives, healthcare proxies, life insurance policies, birth certificates, passports, etc.
6. Call About A Care Consultation — The Alzheimer's Association provides free care consultations to help develop care plans for families. Their service specializes in caring for dementia, but they also are able to help families dealing with other illnesses. This is a great resource. Call their 24/7 hotline at 1-800-272-3900 for more information. Take a look at "Consultation Services From The Alzheimer's Association."
7. One-On-One Conversations — My mother has lots of wonderful friends, so during her hospital stay, right after the stroke, she had a lot of visitors. One day I counted more than 17 people crowded into her hospital room. I remember thinking: Wow, isn't this great! But actually it wasn't. It was exhausting for her, and it ran counter to the lesson we later learned at rehab that her conversations should be limited to one at a time. It was frustrating for Mom to try to focus on all these different people at the same time, and it put her brain on overload. When she got home from her rehab stay, we had to make a concerted effort to restrict the number of visitors at any one time. Mom has gradually moved back to socializing in a group setting, but it's still not ideal for her, it can still be a challenge and become frustrating.
8. Learn Who Pays For Long-Term Care — Because it's not Medicare. Medicare generally only pays for short-term care for rehabilitation purposes. There are three basic ways to pay for long-term care: (1) Your loved one would use his or her own financial resources; (2) Long-term care insurance, if your parent has a policy; or (3) Medicaid if your loved one qualifies, and, generally, Medicaid only covers nursing homes, though some states now pay for assisted-living facilities as well. The business office in the nursing home should be able to answer your eligibility questions. Also, if your loved one has an insurance policy for long-term care, then read it carefully to make sure you understand the terms before you start looking for a home. The terms can vary wildly from one policy to the next.
9. Find Knowledgeable Staff — Before you choose any type of facility for your loved one, ask the staff questions about how to care for your loved one's specific illness in order to gauge their level of knowledge. One of the reasons we chose our specific nursing home was because the physical therapists were eager to share ideas on how to help our dad. It showed that they were not only well equipped and knowledgeable, but enthusiastic about helping people.
10. Find Inspiration — Everyone needs a little inspiration to keep them going through a challenging time. And there really is inspiration all around us, if we just slow down and look for a moment. There's inspiration in the laugh of a child, the beauty of a flower, a kind word from a friend, or even a smile from a complete stranger. I feel like I need lots of inspiration each day, so I collect inspirational quotes, and I keep them handy during my day. I keep them on sticky notes on my computer, in my notebook and on the edges of my to-do lists. It's an easy way to get a boost during my day and it sometimes makes all the difference.
Kim Keller is the Co-Founder of In Care of Dad.  She lives and works in New York City.