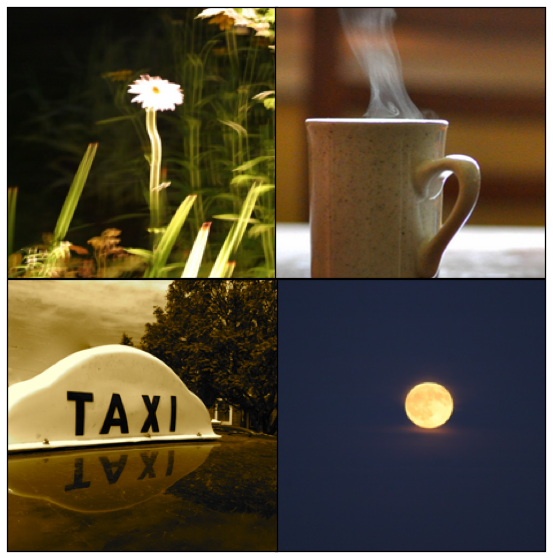 First Of A Two-Part Series
by Kim Keller
As 2013 draws to a close, Karen and I thought we'd present some of our favorite moments of inspiration, advice and encouragement that we received from In Care of Dad contributors this year. Enjoy!
In no particular order:
I love perusing the sayings and the adages that are thought-provoking and nurturing and beautifying, but I just hate those moments when my mind goes blank and I can't recall them. So I tend to jot them down and tape them in appropriate areas. One of my favorite sayings — "The will of God won't take you where the grace of God will not protect you" — is taped on the cabinet above my desk at work.
~ Lisa M. Wolfson, Words To Live By, January 17, 2013.
Isolation is bad for physical and mental health. We all need human connection: a smile, a pleasant word, recognition that we are still part of society. Bring visitors in to be with fragile elders. Take older adults out to engage the world at whatever level their abilities allow.
~ Joan Blumenfeld, Combating Isolation, January 29, 2013.
Caregiving can be an extremely difficult job, especially when your parent or relative is strapped in tight to that emotional roller coaster. But by taking the time to consider what they're going through, to imagine yourself in their position, you'll be better equipped to give them the physical and emotional support they so desperately need in their remaining years.
~ Jose Olmo, The Emotional Roller Coaster Of Chronic Illness, March 21, 2013.
Sundowning behavior usually happens at the same time every day. So, one-half hour before your loved one typically sundowns, get them engaged in an activity. This way you are able to disrupt the pattern and hopefully preempt the emotional outburst. Have them help with dinner preparation. Be creative — find a task that is meaningful and allows them to be engaged with the family.
~ Paul Raia, Sundowning: Demystifying The Triggers, March 26, 2013.
Yes, when a person dies you lose their body but not their imprint on your life. When your father leaves this world, everything about him — his humor, his belief in you, his delight in your specialness — will continue to live on inside you, and through you. I promise.
~ Janis Abrahms Spring, Life With Pop: Robin, April 18, 2013.
Hmmm, I look through gardening catalogs and magazines and lie in bed and design future garden spaces. I try to get my mind focused on something creative. I find I can relax easier if I feel like I'm using my awake brain for planning rather than just obsessing on how I'm not sleeping.
~ Suzanne from Norwalk, Sleep Strategies: Putting Nocturnal Anxiety To Rest, April 23, 2013.
Set boundaries and don't be afraid to ask for help. It's okay to say no to certain requests, especially if there are others who can help. Delegate responsibilities wherever possible and create a "care team." Many times caregivers feel they should be able to handle all the responsibilities on their own, so they feel guilty about asking for help. But others will not know to offer help if you never ask. Don't be afraid to be honest about your own needs and limitations.
~ Thalia Anderen, Giving Care To The Caregiver, April 30, 2013.
We are so conditioned to think that our lives revolve around great moments. But great moments often catch us unawares.
~ Kent Nerburn, Reflections On A Final Moment Of Joy, July 30, 2013
"It would be much easier if we just carried a sign saying she had Alzheimer's." Sean made this observation as he gathered the numerous shredded napkins Joan had strewn across the table. "Why not?" I said. "What do we have to lose? Not a sign, of course, but what if we had a little card that said we were with someone who had Alzheimer's disease and we hoped they would understand? If people know why she is saying or doing something that seems off, maybe they would be more willing to work with us. It's worth a try."
~ Colleen Lanier, Alzheimer's Calling Cards: Protection Against The Unpredictable, August 6, 2013.
The process of saying goodbye happens over and over again in little ways. But today it happened a big way. Today she died. I did not wake up this morning expecting to have my mom die today. I feel somehow a little guilty. I got the call this morning. The night nurse called as she was going off duty, and said that Mom had taken a turn for the worse during the night. She wanted to make sure I knew before she left for the day. I had been walking Pippin in the pouring rain. I was soaked through, and the rain was seeping into my shoes. I told my friends I was walking with, "My mom is dying." One of them said, "It's a full moon tonight. Full moons are a good time for passing." Yes.  A good time for passing.
~ Beth Whitman, Saying Goodbye: A Daughter's Journal, November 21, 2013.
We are so grateful to each and every one of our In Care of Dad contributors. Whether offering professional insight or intimate glimpses into their private lives, our generous contributors continue to raise the bar where warmth, compassion and wisdom are concerned. We offer them our love and deepest respect, and wish all of you — along with your families and loved ones — the happiest of holidays.
Kim Keller is the Co-Founder of In Care of Dad. She lives and works in New York City.