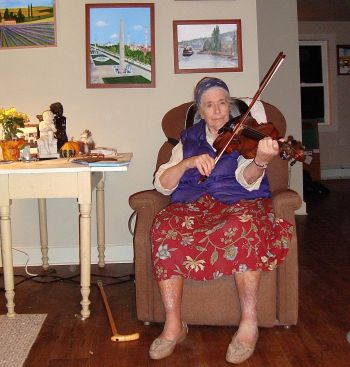 Humming And Singing: A Daughter's Journal
by Beth Whitman

Throughout my life, routine daily activities have been accompanied by the music of my mother's singing and humming. Sometimes her humming was under her breath and sometimes she would be singing a song in her clear and beautiful soprano voice. There are many songs I know simply because Mom has sung them throughout my life.

Du Du Liecht Mir Mir Hertzen
Du, du Liecht Mir Mit Zin.
Du, do mein mir
Da daa, d da da, d daa.

I don't think Mom ever sang the end of that song. It always devolved into da, da, da.

Read More