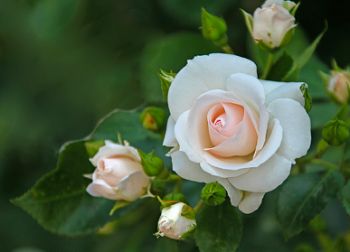 Life With Pop: Elizabeth Park
An excerpt from the book, Life With Pop: Lessons On Caring For An Aging Parent, by Janis Abrahms Spring, Ph.D., with Michael Spring.
May 25, 2001
Dad and I go to Elizabeth Park to get outside, eat our chicken-salad sandwiches, and enjoy the fresh air. We find a shaded park bench in the rose gardens, which we claim as our own.
I unpack our picnic and begin to wolf down my sandwich. I notice Dad peering into his. "Look at the colors in this sandwich," he remarks, mostly to himself.
Read More